Gay Star News publishers suggest brands should stop being tokenistic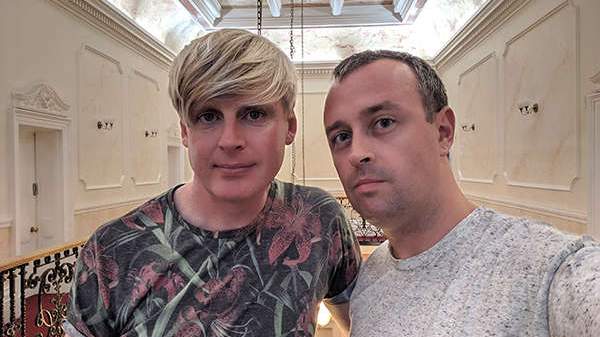 The founders of new site Gay Star News, Tris Reid-Smith and Scott Nunn, say they are devastated that the popular news site has been forced to close due to a downturn in business.
News of the site's impending closure broke across Twitter yesterday, and while the publication's founders would have preferred to break the news themselves, they have confirmed the site will not longer be updated.
TIn their sign-off to readers Reid-Smith and Nunn highlight the challenge faced by LGBTIQ publishers across the globe. While many publications enjoy their highest ever levels of readership, it has never been harder to secure advertising revenue.
The publishers of Gay Star News highlight that many big brands are eager to turn their logos into a rainbow for Pride month but very few will commit funds to advertising in queer publications.
"Brands which are wishing to 'do' LGBTI work are increasingly doing so in a tokenistic way.

"Rather than working with us to engage and serve LGBTI people year round, many have chosen to 'rainbow wash'. They have turned their logo rainbow colored for Pride week or month and – at best – made a small donation to an LGBTI good cause. Worst still, we have learned that some brands have done this while at the same time funding anti-LGBTI politicians to the tune of millions of dollars. Tokenism has reached a new low.

"Of course, most brands and businesses don't even bother to rainbow wash. They ignore LGBTI customers and colleagues entirely. Anyone who has ever tried to encourage organisations to engage with our community will know they get more rejections than expressions of interest. Very often, one or two individuals in a company are keen but others block activity because it is 'not a priority' or even because they don't want to be a 'gay' brand. (The nuances of our LGBTI+ rainbow family obviously escape them.)"
The publishers stressed that their challenge was purely a financial one, and an active and engaged readership was reading the site.
"By all the statistics, Gay Star News is now more widely read, watched and loved by the international LGBTI audience than ever. It is a sad paradox that our popularity has not transferred into our survival. We are convinced we are closing at a time when more people want and need what we offer than ever before."
The challenges faced by Gay Star News are also being felt by Australian LGBTIQ media outlets. Recently Sydney's long running Star Observer magazine was placed in administration, it has subsequently been purchased by new owners. Popular websites samesame.com and Gay New Network closed in 2017, as did street press publications SX and MX.
In February 2019 OUTinPerth announced that we would no longer be able to print the magazine, and would continue as an online offering.
At the time we spoke to Fiona Bartholemeuz at RTRFM about the changing business model for queer media, highlighting that the readership of the magazine was at an all time high – but advertising remained incredibly challenging.
Graeme Watson, OUTinPerth's team volunteer at RTRFM helping to create the weekly program All Things Queer.  
---