The Gender Fairy author Jo Hirst on her new picture book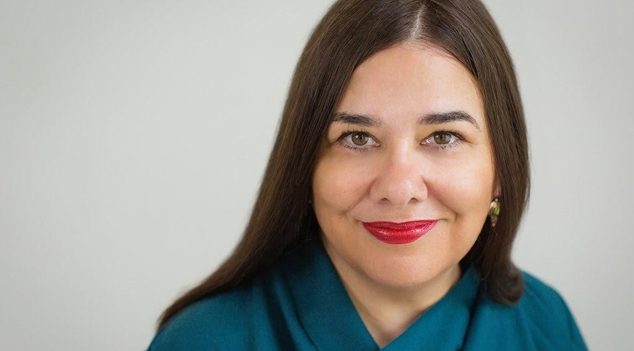 Australian author Jo Hirst has released her second picture book for transgender & gender diverse children and their parents.
Following the success, and controversy, of her first book The Gender Fairy, Hirst hopes to reach out to even more youngsters who want to understand their gender identity and expression.
We caught up with Hirst to find out more about the new book, and how we can live in A House for Everyone.
"The Gender Fairy was a book about two binary, transgender children with binary identities. It had a non-binary fairy in it… but it didn't go beyond explaining those two identities." Hirst tells us from the east coast.
"A House for Everyone has a transgender boy, a non-binary child, a boy who likes to wear dresses, a girl who likes to wear her hair short… it has a range of identities and gender expressions in it."
The new book aims to cast a wider net, with a simple story designed for all children to understand in a way that challenges gender stereotypes and teaches kids it's okay to be yourself.
"There is a massive gap in the amount of picture books out there with non-binary children especially," Hirst continues. "We have very very few with transgender children, and there's not enough with children with different gender expressions, and almost none with non-binary children."
Hirst says The Gender Fairy had an overwhelmingly positive response, but there were still questions from parents whose children's identities didn't fit into a male/female binary.
"Everyone is just so grateful that there's another resource out there for them. Especially one that contains everything in one book, so it helps if your child is transgender, has a non-binary identity, or whether you have a child whose showing a different expression to the norm and you're not sure how to go about supporting that child."
Though both books have been praised by fans and LGBTI+ advocates alike, the content drew the attention of anti-Safe Schools campaigners – with The Gender Fairy being dragged into the national debate ahead of the Australia Marriage Law Postal Survey last year.

"The book became a target at the beginning of 2016 when the Australian Christian Lobby stepped up its campaign against transgender children. Particularly against the Safe Schools program… so it was something I was used to," Hirst explains.

"It became amplified during the marriage equality debate, and the funds that the No Campaign were able to raise were phenomenal. Instead of just being on political pamphlets and on social media, now the book was on television ads in primetime slots… that did bring it up to another level, and it was devastating. Not only for myself and my own family, but for all kids who hold the book dear."
"My kids didn't even know what transphobia was before the plebiscite, it was devastating to have to explain that to them… to weaponise children like that is disgraceful."
Despite the attacks on her work, Hirst is determined to help parents and children alike understand one another and their gender.
Hirst says the essential first step for any parent looking to support their gender diverse or transgender little ones is to get in touch with a community organisation such as Parents and Friends of Lesbians and Gays (PFLAG).
"Contact a parent support group, that is your first step. Your first point of call is talking to a parent who has been there and done that.
"They can talk you through it, put you in touch with the professionals, support groups… you're really lost without a contact like that."
Jo Hirst's A House for Everyone is available now.
Leigh Andrew Hill