George Michael's post-mortem inconclusive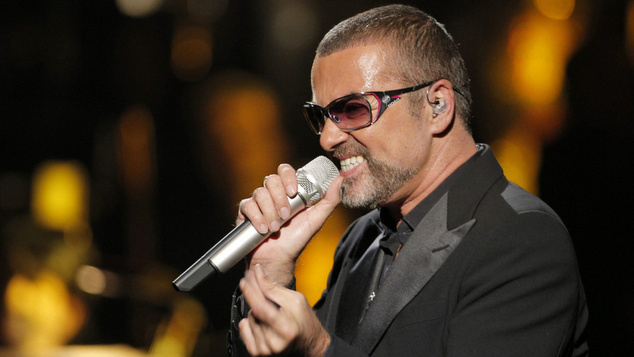 British police have announced a post-mortem examination of the body of singer George Michael has come back with "inconclusive" results. An investigation into the celebrity's death will continue with toxicology tests expected to take several weeks.
Police have restated that they consider the singer's death to be unexpected but not suspicious.
The inconclusive results come as reports of the singer's alleged drug use increase, and the twitter account belonging to Michael's partner Fadi Fawaz posted several status updates suggesting the singer may have taken his own life.
Michael was found by Fawaz on Christmas Day, who reported that the singer had died in his sleep. Michael's publicist said the singer's death had been due to heart failure.
This morning the twitter account belonging to Fawaz said Michael had taken his own life. The tweets appeared to be reacting to reports in the British press that Michael had grown close to former partner Kenny Goss in his final days.
Fawaz later said that his account had been hacked and he was not responsible for the tweets.
Reports have emerged that the singer was increasingly reclusive in the final months of his life battling with his weight, drug issues and upset that his 2011 bout with pneumonia had seriously damaged his voice.
---
If you  are struggling with anxiety or depression, support and counseling are available from:
Lifeline: 13 11 14
Beyondblue:
1300 22 4636 and www.beyondblue.org.au
QLife:
1800 184 527 and www.qlife.org.au
QLife are a counselling and referral service for Lesbian, Gay, Bisexual, Transgender and Intersex (LGBTI) people.
---
Stories of incredible generosity
Since the singer's passing on Christmas Day there has also been many stories about the performers generous nature.
It has been revealed that the singer used to give free tickets to his concerts to nurses working in the British public hospital system, and often donated large amounts of money to charity and those in need.
While it was known that Michael donated many of the profits from his music to children's charities and HIV/AIDS organisations, there have also been many personal stories.
It was revealed that the singer once gave a woman £15,000 to undergo IVF treatment after he saw her appear on the television program Deal or No Deal. Other stories have told of him giving thousands of pounds to a woman who was crying about her debts in a cafe, while another report told of a waitress with large student loans that were paid off by the singer.
Fortune expected to be left to sisters and godchildren
Over his career the singer amassed a £150 million fortune and large property portfolio. Alongside his London house, and the Oxfordshire cottage where he died,  the singer also owned lavish homes in New York and Sydney.
Michael also reportedly had an impressive art collection that may be of substantial value.
Macmillan Cancer Support and the Terrance Higgins Trust, which supports people living with HIV, are expected to be given large donations in the singer's will. It has also been suggested that the singer may have made provisions for future royalties from his record sales to go to some of his favourite the charities.
The singer's two older sisters Melanie and Yolanda are expected to be the main beneficiaries of his will, but many have suggested he may have also included several of his godchildren in his will.
02-01-16 1:54 This story was updated to include the information that Fadi Fawaz's Twitter account had been hacked. The specific contents of the tweets were removed.