Georgi Kay: Worth the wait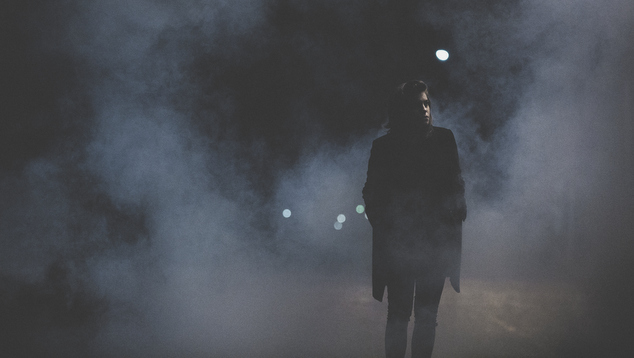 Georgi Kay has been locked away writing tunes and experimenting with electronic sounds, taking her time to work out what kind of an artist she wants to be. Now she's ready to share her brand new EP 'Origins' and take on the world.
Back in 2010 Georgi Kay caught the attention of the local music industry when she won the prestigious WAM Song of the Year competition. Her tender song 'Breakfast in Bedlam' was suddenly getting airplay on indie radio stations and she was hailed as a new artist to watch, she was also still in High School.
Since then the singer songwriter's career has taken some unexpected steps, from collaborating with hip hop band The Stoops, to scoring a massive dance hit 'In My Mind' with Ivan Gough and Feenixpawl, she appeared in Jane Campions suspenseful mini-series 'Top of the Lake' and scored support slots for some massive tours including Ed Sheeran. Clubfeet and Alpine.
While some artists are rushing to get their next record out, Georgi Kay has been playing the long game, spending a lot of time in recent years in London writing songs, she signed globally to Parlophone Records and she's taken her time to make her new EP just the way she wanted it.
"For the last few years I was writing a lot, discovering my sound and collaborating with a lot of different people. It was quite an immersive experience for me to figure out who I am as an artist, and who I am as a person, and what I represent as an artist." Georgi said when she caught up with OUTinPerth.
Georgi said she'd been on a huge musical journey since her career started, experimenting with different sounds, but songwriting has always been central to her artistic output.
"I would say in the beginning I was a singer song writer with an acoustic vibe, and for me that was about exploring my songwriting, but I always wanted to get up and dance, I have so much energy." Georgi said.
---

---
In 2012 she collaborated with house music artists Ivan Gough and Feelixpawl and they scored a massive global dance hit with the song 'In My Mind'. Georgi said the tune was a catalyst for bringing more electronic sounds into her music.
"I started to do a lot of EDM and minimal beats, it just opened a whole new world that I hadn't been exposed to previously." Georgi said. "I feel that this new EP really sounds like Georgi Kay, it is the purest form of me that's been recorded. It captures my inspirations and influences, which is why I called it 'Origins', as well as putting a mark on me and saying 'This is me, listen.'"
Georgi wrote all the songs on the EP and co-produced it with her close friend Rob Connolly, a producer who has worked with everyone from Celine Dion to Tina Arena, Justin Timberlake and Destiny's Child.
"It was very exciting to be able to 'get out of my own head', but at the same time be working with someone who understood the messages that I was trying to convey. I really love producing and sitting though different synth sounds and saying 'well that's not dark enough' or 'that needs to be beefier.'"
Georgi's just released a video for a new track called 'More Than This' and she tells us it was the last track she wrote for the new EP.
"I'm very visually stimulated by the environment around me." Georgi said, "I wrote 'More Than this in Bali, it was the last song that I wrote for the EP. I wrote it in a studio villa in the middle of Ubud, watching these guys in the rice paddies working away… it was just like paradise, so the location really got me thinking.
"'More Than This' is about how we kind of create, in society and in our own minds, convictions and restrictions. We self create all these barriers for ourselves whether that be about sexuality, or spirituality, political views, and morals. We create a lot those ourselves, and then we long to break free of them to become the best form of ourselves we can be."
A darker sound is something that permeates the newest songs, something that Georgi links to her love of scary films and classic Gothic literature.
"I'm a big fan of horror films and sci-fi" Georgi said. "'God of a Girl', I was inspired after I watched both 'Carrie' films and read Stephen Kings book."
"My inspirations come from those sort of films like 'Dracula' and 'Frankenstein'. I wrote 'Give Me Love' after a pretty rough breakup a couple of years ago that I was going through. I was reading Mary Shelley's 'Frankenstein at the time, and I got obsessed with the idea that you could reanimate dead matter and stitch together the best bits of everything, and create something whole again. Some dark stuff comes up when I'm creating things."
Georgi Kay's new EP 'Origins' is out today.