Germaine Greer's foul mouthed attack on trans people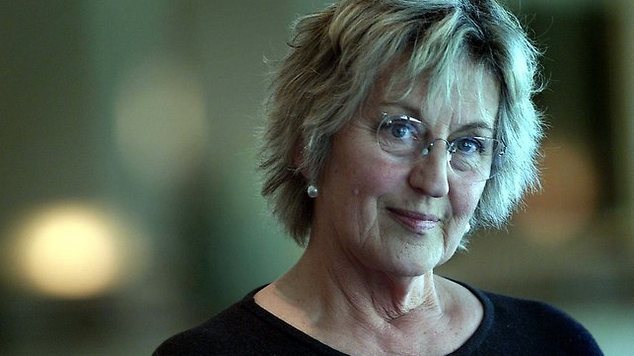 Feminist icon Germaine Greer continued reiterated that she doesn't consider trans women to be women. Greer released a statement filled with profanities to a BBC program.
"Just because you lop off your dick and then wear a dress doesn't make you a fucking woman.
"I've asked my doctor to give me long ears and liver spots and I'm going to wear a brown coat but that doesn't turn me into a fucking cocker spaniel.
Greer's statement was read out on BBC's 'The Victoria Derbyshire Show'. In the statement, which was issued on Intersex Awareness Day, Greer said she supported intersex people but not transgender people.
"I do understand that some people are born intersex and they deserve support in coming to terms with their gender but it's not the same thing.
"A man who gets his dick chopped off is actually inflicting an extraordinary act of violence on himself." read the author's statement.
Greer's outburst comes after a she pulled out of a talk at a Welsh University.  Cardiff University was under pressure to cancel the talk due to Greer's previous negative comments about transgender people.
Greer was scheduled to delivering a talk titled 'Women & Power: The Lessons of the 20th Century'.
A campaign by the student union argued that Greer has demonstrated time and time again her misogynistic views towards trans women, including continually misgendering trans women and denying the existence of transphobia altogether.
Previously Greer has described trans women as "some kind of ghastly parody" and said trans women can't know what it's like to be a real woman because they don't have a "big, hairy, smelly vagina".
Greer recently said that Caitlyn Jenner had transitioned because she was jealous of how famous the other members of the Kardashian clan were. Greer said Caitlyn; "wanted the limelight that the female members of the family were enjoying".
Greer's suggestion that she might identify as a cocker spaniel follows conservative blogger Bill Muehlenberg declaring he wanted to be identified as a milkshake.
Australian Liberty Alliance candidate voices support for Greer
One person who has voiced support for Germaine Greer's stance is the Australian Liberty Alliance's senate candidate Bernard Gaynor.
Gaynor, who hopes to gain a Queensland senate seat for the new political party voiced his support for the embattled feminist writer on Twitter.
"I don't often agree with Germaine Greer. But she is right about this: an operation won't turn a man into a woman." Gaynor said.
Gaynor, who has had a long running feud with high profile Australian transgender woman Cate McGregor, has written extensively on his blog about his belief that transwomen should not be recognised.
Mr Gaynor has criticised the Australian Army for supporting transgender employees.
The Australian Liberty Alliance was launched in Perth earlier this month, the anti-Islam party announced it's manifesto which includes stopping immigration from Muslim countries and limiting marriage to 'natural families'. The party was launched by controvertial Dutch politician Geert Wilders.
OIP Staff
Update: 27-10-15 9:45 This article was updated to clarify that Germaine Greer had voluntarily cancelled her appearance at Cardiff University.