Get a dose of local music at 'In the Pines'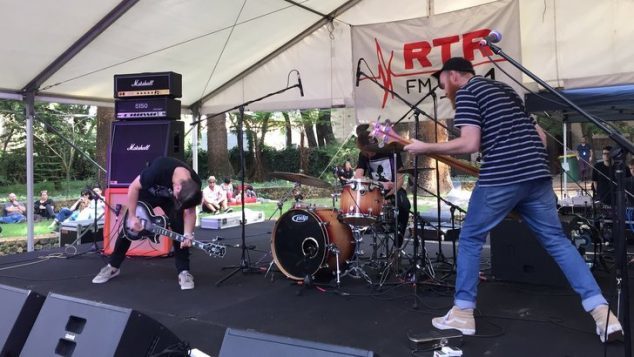 Community radio station RTRFM are holding their annual 'In the Pines' fundraising show tomorrow at the University of Western Australia's Sommerville auditorium.
The annual event showcases local bands and provides essential funds for the station, this year is the events 24th outing.
In 2017 year RTRFM is celebrating it's 40th anniversary, the broadcaster fist began life as the university's radio station 6UWA.
'In the Pines' always features a strictly local line up featuring 20 of Perth favourite and up-and-coming bands and artists, and there's always a few special inclusions of the bill that get local music fans excited.
This year the headline act is Jebediah, a band who have played the concert in the past. This year the band marks the 20th anniversary of the release of their debut album Slightly Odway.
Music fans will also be excited to see bands like Institut Polaire and Apricot Rail, who rarely play live shows. '90s sensation Sodastream, who are now based in Melbourne, are also in town for the show.
Gates open at 11:00am and there are limited door sales, so get down early to be part of one of Perth's best events. The show will also be broadcast of RTRFM 92.1
Here's who's playing and at what times.
11:45: Welcome to Country
12:00: Jeff's Dead
12:30: Bells Rapids
1:00: The Picture Gardens
1:30: Solar Barge Big Band
2:00: Phil Walley-Stack
2:30: Craig Hallsworth
3:00: Doctopus
3:30: Dream Rimmy
4:00: Forstora
4:30: Childsaint
5:00: Apricot Rail
5:30: Instiut Polaire
6:00: Daniel Susnjar Afro-Peruvian Jazz Group
6:30: Rag N' Bone
7:00: POW! Negro
7:30: Sodastream
8:00: Hideous Sun Demon
8:30: Tangled Thoughts of Leaving
9:00: The Love Junkies
9:30: Jebediah