Get Intimate with Beth Orton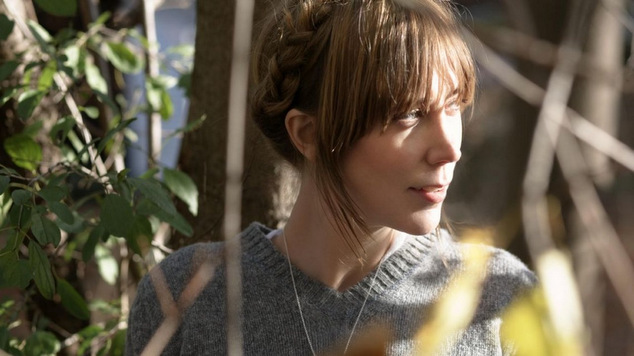 Surprisingly, for someone who has recorded such a vast amount of material, the singer is not one to strategically analyse her career, presenting herself in very simple terms, just someone who makes music.
Orton is not interested in winning over fans or propelling her record sales, if you like her work that's great, if you head down to a show where she's playing, that's cool too – but she's not going to talk it up and spruik her wares.
Speaking to the musician in London as she prepares to head our way for a tour of intimaite venues she describes herself in a straight forward fashion – as someone who makes music, and if you come to her show expect to see exactly that.

When asked if she ever envisaged that he music career would extend to five solo works when she began, she responds,
"I didn't ever think like that, I was never like 'Oh, I'm making a career out of this', I was just making music."
Orton's first foray into music was appearing as a vocalist on tunes created by William Orbit. The pair recorded an album together called 'Superpinkymandy' – only a handful of copies were ever released in Japan – making it a much sought after collector's item.
Orton went on to appear on several tracks on Orbit's 'Strange Cargo' albums, a series of records that have the distinctive sound that Orbit would later give to Madonna for her 1998 comeback record 'Ray of Light'. Orton quickly became a popular vocalist in Britain's electronic music scene appearing on records by The Chemical Brothers and Red Snapper.
Soon Orton was releasing her own records, following a similar sound, a combination of electronic music with folk infused lyrics and acoustic guitars. The term 'folktronica' was coined for the new musical genre and Orton was one of its most well known artists, putting out three aclaimed albums between 1996 and 2002.
Then she took a break and returned four years later with her fourth record, 'The Comfort of Strangers' which abandoned the electronic side of her sound. It was a much more straight forward folk record. Last year she came back with another folk filled collection 'The Sugaring Season'.
Asked if the creative process between those early records and her more folk-filled work was different, Orton explains that not much had changed, but reveals that a change in her creative process has had a change forced upon it recently,
"It might now because I've just lost my beloved guitar. Somebody stole it, so that may radically change things.
"I'm pretty devestated, and not really sure what to do about it, I hope it comes back. I'm going to have to put some posters up."
Orton is quick to dismiss the suggestion her time away from releasing music was she had suffered writer's block or lost her creative spark, noting that the last six years have been one of her most productive periods.
"I kept writing songs – that's what I do. I didn't stop being creative, I didn't stop writing. I just didn't put anything out. I worked with Bert Janich and made a record 'The Black Swan' that he released. I worked with Tom Roland from the Chemical Brothers and worked with Midlake. It was probably one of the most creatively fertile times I've had, it just takes a long time to release things."
When asked what she thought of that elusive first recoring that record collectors desperately search for she comments,
"I don't really think about it too much to be honest, it's out there, I haven't heard it in years and years, I wonder what it would sound like now", she pauses before continuing,  "but when I do hear it, it doesn't sound too bad,it's aged well. I'm not ashamed of it."
Read our previous story on Beth Orton here.
Beth Orton plays St Joseph's Church in Subiaco on Monday May 6.    
Graeme Watson