Giantess: Cassie Workman brings an original comedy fable to the stage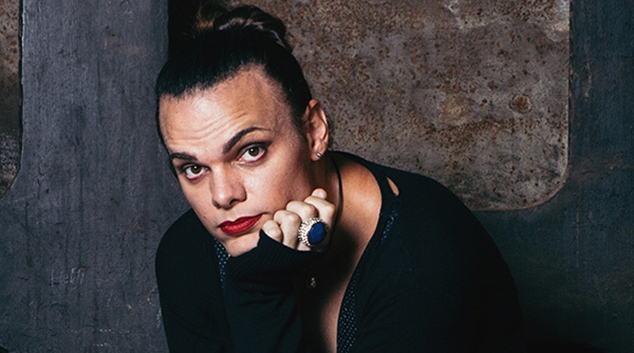 One of Australia's rising stars of comedy is bringing her award-nominated show to Perth this weekend.
Comedian and transgender woman Cassie Workman tells a story of self-acceptance – combining music, comedy, storytelling and illustration in Giantess.
Workman caught up with RTRFM's All Things Queer team for a chat about the show, being visible in the comedy world and what makes something funny.
"Well I guess it's all about being surprised isn't it?," Workman said.
"I like humour that's quite dark and if I can't anticipate what the end of a joke is that's a pretty good sign for me! A lot of comedy is mostly, it just looks like ones and zeroes mostly. You know that screen on The Matrix where the binary code is just scrolling down? That's what's comedy looks like to me now."
Garnering awards and nominations at comedy and fringe festivals around the world, Workman tells ATQ what Giantess is all about.
"It's basically a fable about a girl who gets abducted from a K-Mart by a carpark troll and she becomes a prisoner in his kingdom which is made out of oatmeal and toothpaste and she has to become a giantess to escape," Workman explains.
"That was just the stupidest thing I could think of."
Speaking on her experience as a trans woman in comedy, Workman says her audiences have always made her feel welcome on stage.
"We're actually a very small percentage of the population, so I guess it makes sense in a way," Workman said.
"The experience has been very positive to be honest, there's been a lot of negative comments on the internet – but that's the internet! You wouldn't expect any less would you?"
"My audiences when I do shows are lovely, they're very supportive, they're very understanding."
Cassie Workman's Giantess is at the Astor Theatre on Friday 3rd and Saturday 4th May. Head to perthcomedyfestival.com for tickets and more information.
You can also hear the full conversation with Cassie and re-stream All Things Queer over at RTRFM.
Leigh Andrew Hill