The Golden Girls are coming to a shelf near you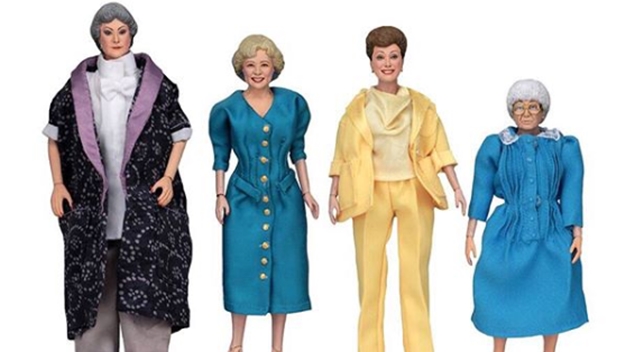 There has been a lot of exciting news out of San Diego Comic-Con over the weekend, but perhaps the most surprising announcement comes in the form of a new range of action figures.
The Golden Girls are set to be immortalised in plastic, in a new series from National Entertainment Collectibles Association.
Dorothy, Rose, Blanche and Sofia are "dressed in fabric clothing that's perfect for an afternoon on the lanai" NECA wrote on social media.
The collectibles were announced alongside new designs for Bride of Chucky, Halloween, Crash Bandicoot, God Of War, Ace Ventura and more.
Each of the figures will stand at 8 inches tall, and are able to be fully articulated.
The figures are set for official release in early 2019.
Images:- Instagram