Goldfrapp bring high fashion to the desert in new clip; Anymore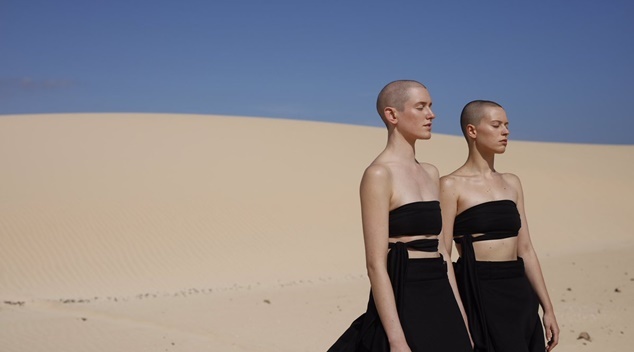 Electro favourites Goldfrapp have released the first video from their upcoming album Silver Eye, taking to the desert to film the clip for the debut single Anymore.
Alison Goldfrapp and her new auburn hair are flanked by dancers, performing a beautiful and odd ritualistic dance in typical Goldfrapp style.
The first single seems to suggest the electronic duo are returning to their more upbeat electronic roots, moving away from the subtle and sultry recent offerings such as Tales of Us and Seventh Tree.
Can you wait anymore? Watch the new video from Goldfrapp below and tell us what you think.
Silver Eye will be released internationally on March 31st this year.