Google apologise for attempting to remove gay bars from Maps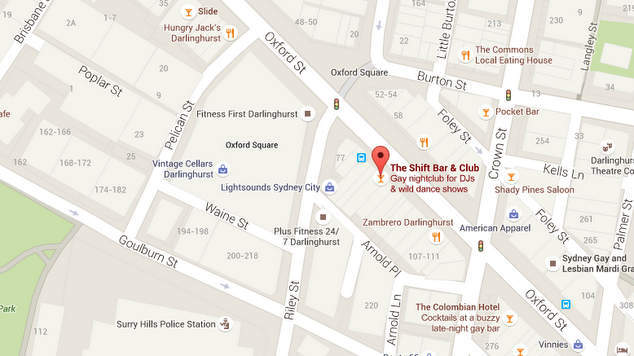 Members of staff for Sydney nightclub 'The Shift Bar' were informed by Google that their bar was ineligible for listing with Google Maps as it failed to meet company guidelines.
Shift Bar staff had called the online colossus to inform Google that they had made some slight changes to the venue's official name.
The representative for Google informed staff that their establishment would no longer be available to view through their Maps software.
Google followed the phone call with a confirmation email from an external call centre, which the internet seized and shared with great haste.
"Thanks for letting us know about getting your 'The Shift Bar & Club' business information up on Google Maps," read the email, "We've looked into your account and it looks like your business is not eligible for display on Google Maps per our quality guidelines. Specifically, Gay night clubs."
"While I understand this can be frustrating, we want to make sure that your business identity is actually represented on Google, which ultimately helps improve how real users and potential customers interact with your business in the online world."
"We have raised the request with our support team for its removal."
Social media lit up with condemnations of Google's supposed new policy, with many pointing out the hypocrisy of a company who sponsor Sydney's Gay and Lesbian Mardi Gras.
Google have since released a statement acknowledging the email, blaming poor communication and misinformation.
"We're truly sort that this happened. Gay bars are welcome on Google Maps, as they have always been," said Google's spokesperson.
"We're taking immediate action internally to make sure this doesn't happen again."
Many believe the Google staff involved were acting of their own volition.
OIP Staff