Grace and Frankie face off against RuPaul in Season 5 trailer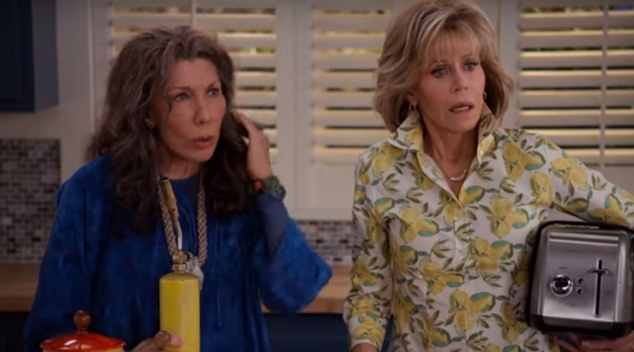 Grace and Frankie are living their best lives in the first look at the fifth season of the Netflix sitcom.
Jane Fonda and Lily Tomlin return as best friends Grace Hanson and Frankie Bergstein, who have been living together (mostly) since the show's first season, when they discovered their husbands would be leaving them for each other.
The trailer for the fifth season sees Grace and Frankie fighting to save their home, which their children are trying to sell against their wishes.
The house's potential new owner is Benjamin Le Day – played by RuPaul – who was announced last year as the ladies' on-screen rival in some upcoming episodes.
Martin Sheen and Sam Waterston also return as Robert and Sol, who have been living as husbands since season 2.
Check out the trailer below. Season 5 of Grace and Frankie premieres Friday 18th January on Netflix.