Groundbreaking LGBTIQ Aged Care Facility Launched in Victoria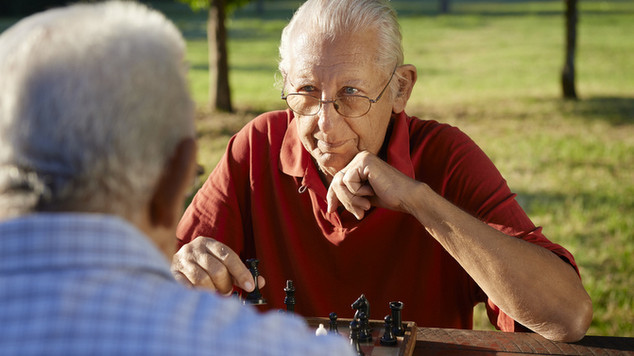 Victorian aged care provider Lifeview Residential Care (Lifeview) have announced their plans to build an innovative LGBTI and friend's aged care living and retirement home environment in Melbourne's inner-city suburb of Prahran.
Lifeview recently secured a 2,662sqm site cornering Greville and Charles Streets in Prahran and has started working with local architects CHT on options for the site's design.
The organisation said as well as providing retirement living apartments and aged care living the $50-million high-end development envisions adding to the revitalization of retail along this section of Greville Street, and around Prahran Railway Station, with the ground floor offering differing retail spaces as well as incorporating the heritage listed corner building into its design.
"This is the biggest and most exciting project Lifeview has been involved in and it is our belief this development will be the first inner-city offering of this type in Melbourne, and possibly Australia, by a current approved aged care provider", Lifeview Director Peter Reilly said.
"A development such as this gives older LGBTI Australians, their friends, and family, choice in terms of aged care living within the community in which they already reside", Reilly added.
Speaking to OUTinPerth Lifeview's CEO Madeline Gall said the project had taken years of planning.
"It's something we've been considering, probably for about two years now", said Gall, "it's a personal passion of mine, I've worked in previous roles that involved the LGBTI community – outside of aged care – and just watching my LGBTI friends age, and listening to their comments, and having been overseas and seeing models of LGBTI excellence, the decision was really a 'no brainer'".
Gall said there was a variety of reasons that lead Lifeview to the decision to create a facility specifically for LGBTI people and their friends but three reasons stood out.
"For one, there's a need. Two – nobody else is doing it and three, it makes sense to provide a service where elders from the LGBTI community are able to age with dignity and with privacy and confidentiality in a safe and secure environment." Gall said.
The organisations CEO said the proposal has had an overwhelmingly positive response. Gall explains that the organisations goal to be inclusive to the LGBTI community extends across the whole organisaiton. Earlier this year the organisation appointed a manager of 'Project Pride' who drives the organisations endevours to support diversity across all their facilities.
Gall noted that the facilities proposed for Prahran is distinctly different to their other properties.
"It's different from our existing products that it's an inner city precinct location. This will be a high-rise which is also different for us. The building itself is not that different to but its about the location and access to services and the precinct that the LGBTI community would normally reside in and have access to." Gall explained.
Gall also highlighted that the staff response and catering to the needs of a specific community is what would set it apart from other aged care facilities.
As part of preparing for the first facility of this kind in Australia the Lifeview team looked at lots of overseas operations including those in the United States and The Netherlands.
While most people don't give a lot of thought to how they will cope when they're getting old Gall agrees that the LGBTI community is more likely to put off decisions in this area.
"There is research that shows that accessing services is delayed within the LGBTI community, for the very fear of discrimination or prejudice. There's a delay in accessing or a fear of accessing those services.' Gall said.
Building of the new LGBTI aged care facility is expected to commence in 2017.
Graeme Watson, image: Stock Image – YayMicro