Gymnastics Australia release new guidelines supporting trans athletes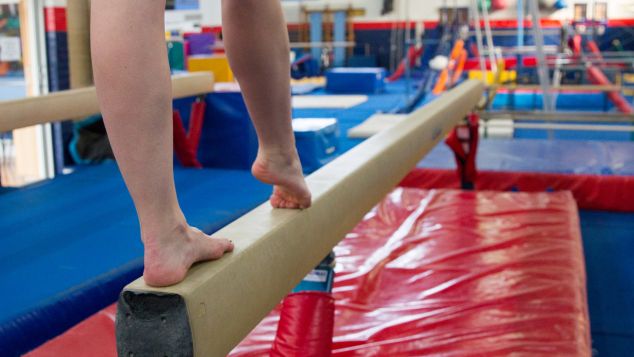 Gymnastics Australia has unveiled their Guidelines for the Inclusion of Transgender and Gender Diverse People in Community Gymnastics with support from Pride in Sport.
The organisation says their Guidelines demonstrate their ongoing commitment to ensure a safe, welcoming, and accessible sport for all athletes, coaches, and community members, regardless of their gender identity.
Alexandra Ash, CEO, Gymnastics Australia, said the release of the guidelines is another important step in cementing the sport's core values of inclusivity and safety across all stakeholders and communities, and creating consistent guidelines that reflects the diversity of gymnastics across the country.
"Our commitment to transgender and gender diverse people involved in our sport is that gymnastics is and will continue to be a safe and inclusive environment for everyone, regardless of their gender, sexual orientation, ability, cultural background, or ethnicity," Ash said.
"Diversity ensures our sport is better for all involved, and we want everyone to feel comfortable and supported as part of the gymnastics community.
"We also want all members to feel celebrated in who they are and see them continue to contribute to the diverse community and legacy of gymnastics as one of Australia's most popular sports for young people."
At a community level, engaging more than 800,000 Australians nationwide, gymnastics is one of the highest participation sports for Australians aged under 12 and the sport recognises the need to support and protect young Australians navigating their gender identity in sport.
Alison Dunn, General Manager, Eastern Gymnastics Club (Box Hill, Melbourne), welcomed the announcement, acknowledging that while her Club has always fostered a culture of inclusivity and diversity, organisational guidelines empower leaders in the sport to engage with and support diverse participants in a meaningful and consistent way.
"As a gymnastics community, we welcome participants, coaches, and members from all walks of life and as a Club, we want to ensure everyone who walks through our doors feels welcomed as they are, where they are, regardless of their sex, gender identity, ability, skill level, or personal beliefs," Dunn said.
"We want more Australians to experience the unique benefits of participating in gymnastics at a community level and the sense of teamwork, camaraderie, and a feeling of belonging that comes with that. I am proud to be a part of an organisation that takes such a strong hold on initiatives such as this."
Last week Gymnastics Australia was declared a participating Institution by the Commonwealth National Redress Scheme. Both initiatives demonstrate Gymnastics Australia's organisational progress following the Australian Human Rights Commission's Change the Routine report into gymnastics in Australia, two years ago.
Gymnastics Australia has also increased investment in processes and systems to ensure child safeguarding, enhanced athlete-centered coaching and development pathways, and launched the Body Care framework – a framework for all sports.
Sky News hosts up in arms about the support for transgender youth
The decision to support transgender youth and athletes has immediately come under fire from conservative media commentators.
Sky News host Steve Price said Gymnastics Australia had made the wrong decision and should have followed the lead of Swimming Australia who had brought in strict guidelines for transgender participation.
"Swimming has got it right, gymnastics has got it wrong." Price said on Wednesday afternoon during an appearance on the program Credlin, suggesting that young boys would fake being transgender to enter female change rooms.
"Would you want your twelve-year-old daughter to be sharing the changeroom with a twelve-year-old boy who's said, 'No I'm a girl and a I want to get changed in the girl's change room.' " Price said during a discussion with colleague Caleb Bond.
"It'll send a whole bunch of parents and their children off into different sports because that's not acceptable." Price said before suggesting any gender-neutral youth should create their own competition.
'There's boy's gymnastics, girl's gymnastics, and if there are people who want to identify as gender-neutral then they'll have to have their own competitions. This is correctness gone mad."
Later in the evening another Sky News host Kel Richards shared his outrage at the decision saying people who "identify" as women should not be allowed to share facilities with "real women".
"This is appalling and its terrifying" Richards said. "There's no such thing as gender identity, you are either XX chromosomes or your XY. So stop fiddling around and pretending you've got another identity."
Richards said people with "functioning penises" should not be allowed in female change rooms with girls.
A third Sky News host, James Macpherson, said he believed Gymnastics Australia had intentionally released their report on the same day as the Prime Minister announced the date for the referendum.
"The way Gymnastics Australia slipped this one in today hoping no-one would really notice or pay attention just goes to heart of what it is saying. This is such an underhanded attack" Macpherson said. "It's not just an attack, it's an underhanded one on parental rights, on women, particularly on girls."
OIP Staff
---
Do you need some support?
If you are struggling with anxiety or depression, support and counselling are available from:
QLife: 1800 184 527 / qlife.org.au (Webchat 3pm – midnight)
QLife are a counselling and referral service for LGBTQIA+ people.
DISCHARGED: [email protected] / discharged.asn.au
Discharged is a trans-led support service with peer support groups for trans and gender diverse folks.
Lifeline: 13 11 14 / lifeline.org.au
Beyondblue: 1300 22 4636 / www.beyondblue.org.au
---

You can support our work by subscribing to our Patreon
or contributing to our GoFundMe campaign.