Hate crime centre in Israel named after Shira Banki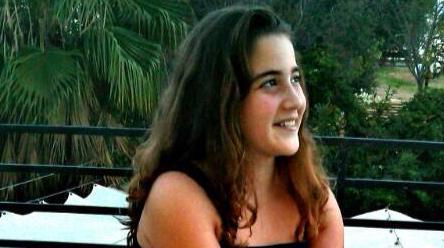 Shira Banki, a 16 year-old woman who was murdered during a Pride Festival in 2015, will have a new hate crime centre in Israel named after her.
Banki was killed and five other people were injured when Rabbi Yishai Shlissel attacked them with a kitchen knife during the annual Pride celebrations in Israel's capital.
The new centre will dedicate its work to assisting people affected by hate crimes. The new facility, which is a first for Israel, will open at IDC's Radzyner Law School in Herzliya.
The centre opened it's doors this week and began with a conference on tolerance. The Jerusalem Post has reported that the centre will be focusing on "empowering students with the knowledge, tools and experience to develop into lawyers with social sensitivity and awareness."
The center will also provide free legal advice and assistance to victims of hate and incitement crimes on the internet and among the public.
Shlissel was found guilty of Banki's murder and sentenced to life in prison, with an additional sentence of 31 years.
OIP Staff