Help fund local LGBTIQ film 'When Harri Met Salma'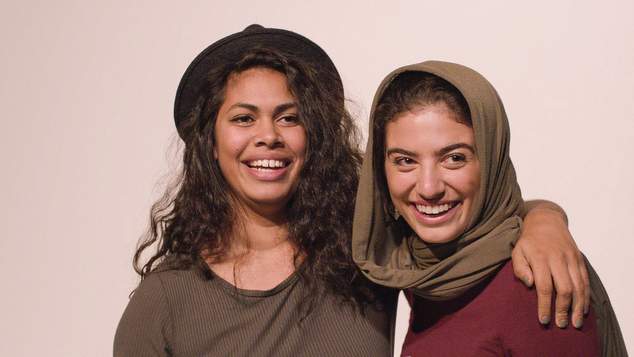 Students at Edith Cowan University's Screen Academy are teaming up with acting students at the West Australian Academy of Performing Arts to create a new short film with an LGBTIQ theme.
When Harri Met Salma is a short film about Salma (Mia Morrissey), a young Muslim woman, who must decide between pleasing her family, or being true to herself. With the woman she's seeing, Harri (Teresa Moore), asking for a relationship they can both be open about, and her brother Farwad (James Thomasson), putting pressure on her to adhere to their family's traditions, Salma is torn about how to live her life her way, rather than how others want her to.
Wanting to be with Harri, and open about it, whilst appeasing Farwad, who she also loves, Salma must decide if she's going to take charge of her life – and what that charge might look like.
The film will be directed by Corey Booth with a script written by Sanja Katich. The project is being produced by Melanie Julien-Martial.
To make the film a reality the team have launched a crowdfunding campaign via Pozible. They hope to raise $2,200 to secure the film's budget.
The funds raised will go towards hiring a steadicam operator for a crucial scene, art direction and securing essential locations to being the story to life. You can follow the progress of the project on the team's Facebook page.
Show the team some love and head over to their Pozible campaign. 
OIP Staff
---