Hercules & Love Affair Break Hearts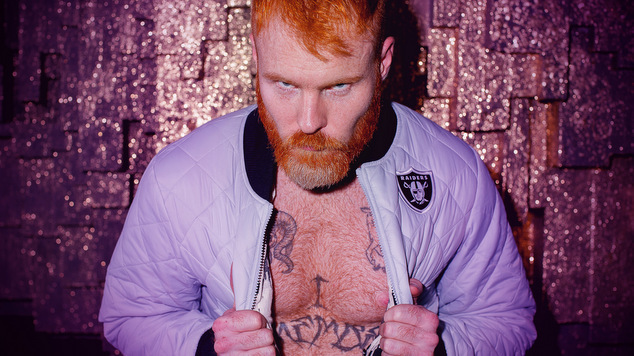 Hercules & Love Affair are about to release their third album 'The Feast of The Broken Heart'. Local DJ Cinnamon spoke to the band's main man Andy Butler about recording the album in Vienna and finding
new collaborators.
What made you decide that Vienna was the place to go record this?
Well it really came kind of as a surprise.
I did the last album in Vienna. I did it through a friend called Wolfram, who records as well.
He introduced me to a guy called Patrick Pulsinger. I came to Patrick's studio, it's from Vienna days of some of the golden days of '90s techno and kind of French house a little bit – this kind of world. I went to his studio, loved it, and decided to do the 'Blue Songs' record there.
After I was done doing the Blue Songs record I found a second studio that I just happened to do a remix in and fell in love with the studio. It's basically a private studio. I was one of the first commercial artists to go in there, like they don't have any other clientele, which is a really strange thing.
Your sound to me is kind of a London or Berlin kind of sound, I find Vienna a strange place that you would go and record that kind of music.
You are absolutely right, and you're not the first person that's recently said this to me. People say "You left the United States to go to Vienna to create a United States sounding house music and techno record? It's like I went to Baker Street, the home of classical music, which has basically no electronic music scene whatsoever, to do this record." It's a little strange.
Do you think your change in surroundings affected the type of music you created?
No, not really. I definitely think that if anything Vienna reinforced the preservationist way that I operate my art. That's something that I think's super cool.
Like for instance these guys. They come from a really crazy, like they're music lover freaks, insanely good DJs, record collections that rival the best. They have a wonderful knowledge of house music, techno and also classical music. They come from families that are really rooted in the preservation of their community around classical music and stuff.
So there's a real reverence for the arts, there's a real reverence for culture, there's a real reverence for all sorts, there's a lot of good living in Vienna. These things all kind of definitely contributed to the record, the kind of record that I made. But in terms of my immediate surroundings, I haven't been for instance going out, I haven't been clubbing. I've really just been sitting with two dudes that have the same love for New York, Chicago, Detroit techno, and new wave, new beat and all kinds of music. We've been sitting in the studio in this bubble in Vienna making it.
You like to revolve your collaborators, how to do you like to find your collaborators? I know with Krystal you actually found her on YouTube. Do you scour YouTube for unknown talent?
Well, no because she came as a recommendation from John Graham. So often other artists can recommend people like "Oh Andy have you heard of so and so, they're amazing!" or sometimes it will be like I just encounter artists live and then I approach them like "Hey, you're kind of amazing. What's your deal?" and that has happened a couple times.
On this record two of the artists came from that, just seeing them live and going up to them afterwards and being like "What is going on with you, who are you? You should be in my band." Then one year later they're touring with me, you know? So yeah this is a very organic way of it happening. It's not so much like a casting process.
The Feast of the Broken Heart is released on May 23 on Moshi Moshi Records.
Cinnamon