HIV prevention drug will not be added to the PBS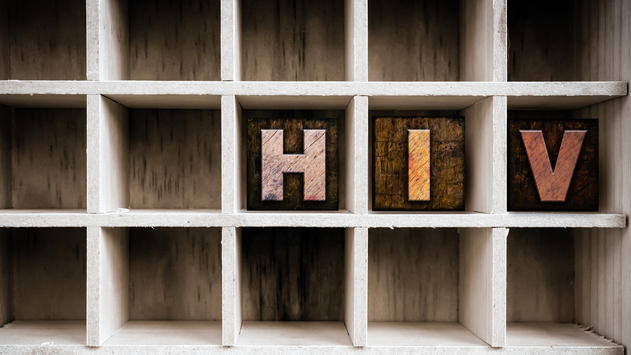 Truvada, the drug that makes a huge difference in preventing the spread of HIV, will not be added to Australia's Pharmaceutical Benefits Scheme (PBS).
The game changing medication failed to gain a recommendation that it should be added the tax payer funded scheme.  HIV advocacy groups have described the decision as extremely disappointing.
Commonly known as Pre-Exposure Prophylaxis (PrEP) treatment, the once a day pill has been proven to be highly successful in stopping the transmission of HIV. The medication is taken by people who do not have the virus.
The Department of Health has said that the price requested by manufacturer Gilead Sciences was too high for it to be considered for the scheme.
In turning down the submission the Pharmaceutical Benefits Advisory Committee (PBAC) also noted that people at high risk of contracting HIV who may not follow safe sex recommendations, might also struggle to remember to take a pill each day.
"The PBAC noted that the efficacy of Truvada was highly dependent on adherence, and that it is not clear if subjects at high risk of contracting HIV due to self-reported low adherence to safer sex practices would also have lower adherence to medication." the advisory group said in the published notes of it's recent meeting.
The once a day pill has been shown to prevent HIV being transmitted from a HIV positive person to a person who does not have the virus. Several successful trials of the medication has have been carried out on the east coast of Australia over the last few years.
Without government support a monthly prescription of the medications is expected to cost an individual around $750.00 each month.
A government spokesperson has said that the PBS would welcome another submission for the medication to be listed on the scheme if the manufacturer could reconsider the price and make it available to a smaller high risk subset of people rather than all people at risk of contracting HIV
AIDS organisations label the decision disappointing
The WA AIDS Council has said it's disappointed in the decision of the Pharmaceutical Advisory Committee and has highlighted that it's a double blow to at risk people in Western Australia who have not had the benefit of access to the drug through trial schemes.
Queensland, New South Wales, the Australian Capital Territory and Victoria have announced and implemented large scale PrEP programs funded by their respective governments.
In Western Australia no such program exists, the WA AIDS Council said hopes were resting on a positive decision from the scheme's advisory committee to at least partially address the disadvantage that Western Australians vulnerable to HIV are experiencing relative to their east coast peers.
WA AIDS Council Chairperson Sam Hastings said today that this decision was a significant setback in achieving the virtual elimination of HIV by 2020.
"Both our State and Federal Governments are committed to this goal, and PrEP is the most effective development in prevention we've seen in many years. That's why other state governments are investing so heavily in making sure that as many people who both need and want PrEP can get it – our Government must consider doing the same." Hastings said.
The head of the WA AIDS Council noted that new diagnoses of HIV remain stubbornly high in Western Australia at more than 100 per year, and gay and bisexual men account for over two thirds of this total. Hastings said that PrEP is considered vital for Australians at very high risk of HIV infection.
Despite this setback, Hastings is keen to point out that it is possible to get PrEP prescribed locally, however the high cost is an insurmountable barrier for many.
"Our Government led the country in establishing an operational directive that encourages doctors to prescribe PrEP to those most at risk, but the cost and complexities of private importation are challenging."
Hastings said it was essential that the WA government worked with other state governments and the federal government to ensure that at risk people in WA had access to the same services that people in other states enjoyed.
Daryl O'Donnell, Chief Executive Officer of the Australian Federation of AIDS Organisations (AFAO), also said the decision was a great disappointment.
"People are needlessly getting HIV while we wait for access to this prevention pill," Mr O'Donnell said.
"The Australian Government has made a world-leading commitment to virtually end HIV transmission in Australia by 2020. We can do this together if we have access to the best prevention tools of which PrEP is pivotal. We won't reach the Australian Government's goal without PrEP being subsidised through the Pharmaceutical Benefits Scheme."
Advocates urge parties to continue working towards a solution
Cipri Martinez, the National President of People with HIV Australia (NAPWHA), said it was disappointing that access to PrEP had not progressed said it was essential that the manufacturer of the medication resubmitted their request.
"Its extremely disappointing that the submission by Gilead wasn't up to the standard that PBAC could accept." Martinez said.
The HIV advocate said given the adoption of similar schemes in the USA and France it was disappointing that it is taking so long to  bring in similar access in Australia.
"The fact that the submission was 'under the bar' particularly in relation to the price point that they introduced is extremely disappointing. From our perspective it is and always will be 'people before profits' and it's disappointing that an appropriate balance couldn't be achieved."
"I salute PBAC for keeping it's rigour, I encourage Gilead to go forward with a new submission – one that's more realistic, more sustainable, and puts people before profits – and one that puts ending the epedemic before profits." Martinez said.
Martinez said he hoped the PBAC would give some clarification to their concern about high risk people not being able to adhere to the schedule of taking a daily medication.
"Potentially they are making very disparaging comments about people's potential to take pills to protect their health." Marinez said noting that while there may be some scenarios where people might struggle with adherence it would apply to a small minority of people who the medication is aimed at.
"By far, most of the people who would be taking PrEP are more than capable of taking the pill as prescribed." Martinez said.
The NAPWHA President said the advisory committee needed to give greater explanation of their concerns in this area.
Graeme Watson