Debbie Reynolds dies, just days after daughter Carrie Fisher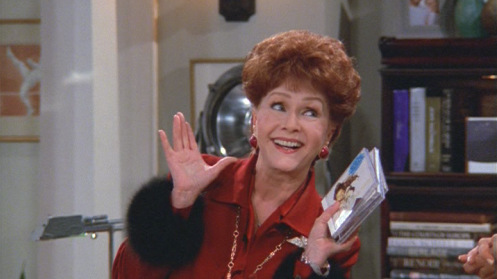 Hollywood legend Debbie Reynolds has tragically passed away after she suffered a stroke. The news comes just one day after Reynolds' daughter actress Carrie Fisher died from a heart attack. Debbie Reynolds was 84 years old.
Reynolds was reportedly at her son Todd Fisher's house in Beverly Hills making plans for her daughters funeral when emergency services were called. The actress was rushed to hospital but passed away from a stroke.
The actress had a long career that stretched from her iconic role in the 1952 film Singing in the Rain to her part in the popular TV show Will and Grace, where she played Grace's mother Bobbi Adler.

Reynolds breakout role was in 1950 portraying singer Helen Kane in the film Three Little Words. The role earned her a Golden Golbe nomination as Best Newcomer.
Two years later at just 19 years of age Reynolds starred alongside Gene Kelly and Donald O'Connor in Singing in the Rain. Set in the 1920's, Reynolds played aspiring actress Cathy Selden who is hired to dub the voice of a famous silent movie actress when 'talking pictures' arrive.
The film was only a modest hit when it was first released but has gone on to be considered one of the greatest musicals of all time. The film's cultural significance was recognised when it was added to the United States Library of Congress register in 1989.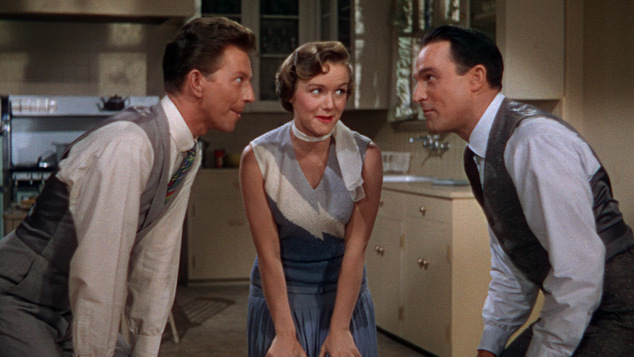 The actress would go on to star in many films throughout the fifties and sixties. Among them were notable roles in The Affairs of Dobie Gillis (1953), Bundle of Joy (1956), The Singing Nun (1956) and How the West Was Won (1963).
Her leading role in 1964's The Unsinkable Molly earned her an Academy Award nomination for Best Actress.  Reynolds lost out to Julie Andrews for her role in Mary Poppins.
Alongside her film career Reynolds also had great success as a theatre and cabaret performer. In 1973 her role in the musical Irene on Broadway garnered her a nomination for Best Lead Actress at the Tony Awards.
Reynolds also had success on the music charts, she scored a number one hit in 1957 with the song Tammy, she'd later go on to record several albums of music. In the 1960's she had her own variety show on television.
To younger audiences Reynolds will be remembered for her role as Bobbi Adler, Grace's boisterous mother on the hit TV show Will and Grace. Reynolds earned an Emmy Award for the part.
Reynolds' passing comes just days after her daughter Carrie Fisher was taken to hospital after having a heart attack during a transatlantic flight. Carrie Fisher died on Wednesday, she was 60 years old.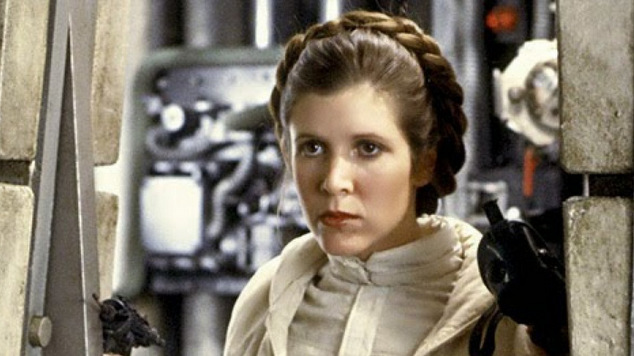 Carrie Fisher also achieved fame in her own right playing the character of Princess Leia in the Star Wars films.
Fisher was also a successful screenwriter, novelist, and worked behind the scenes in Hollywood as a script doctor.
Reynolds married to singer Eddie Fisher in 1955. The couple had two children Todd and Carrie. They divorced in 1959 when Fisher left Reynolds for one of her best friends actress Elizabeth Taylor.
Reynolds and Taylor didn't speak to each other for several years but later patched up their friendship when they were both travelling on the same ship. The two would later appear on screen together in the 2001 tele-movie These Old Broads, alongside Shirley MacLaine and Joan Collins. The film was written by daughter Carrie Fisher.
On her Twitter account the actress described herself as; "I've made a lot of movies the past 60 years. My two children are the lights of my life. I was married a few times-you may have heard about that."
Carrie Fisher also wrote the novel Postcards from the Edge which depicted a daughter with a larger than life actress mother struggling with recovery from drug addiction. The semi-autobiographical tale was adapted into a film starring Meryl Street and Shirley MacLaine.
Colleagues and friends express their condolences
Celebrities have paid tribute to the actress and expressed condolences to her friends and family.
Sean Hayes, Reynold's cast mate from Will and Grace, said "It is beyond astonishing that both Carrie Fisher and Debbie Reynolds have left this earth. I overwhelmingly adored & admired them both."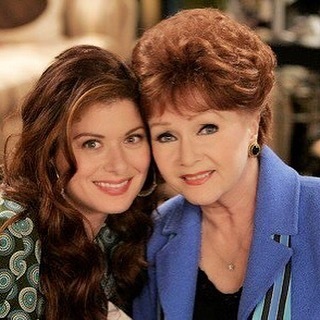 Actress Debbie Messing said Reynolds had been her mother for several years and she would miss her greatly.
In a lengthy tribute on Instagram Messing praised Reynolds' professionalism and longevity.
"My heart is literally broken. For eight years she was my mom. She was pure energy & light when she came on stage.
"She was loving, and bawdy, and playful- a consummate pro- old school and yet had the work ethic and investment in her craft of a new fiery up and comer." Messing said.
"She was always running off to Vegas or somewhere else 'on the road' to be a hoofer, to sing and dance and make people laugh. She performed 340 days out of the year. An inspiration on every level."
Ellen DeGeneres posted to Twitter saying, "I can't imagine what Carrie Fisher and Debbie Reynolds' family are going through this week. I send all of my love."
Entertainer Paula Abdul described the news as heartbreaking, saying that both Carrie Fisher and her mother were "national treasures".
Actress Joan Collins said Reynolds was a wonderfully warm friend and colleague and expressed her condolences to Reynold's son Todd and Fisher's daughter Billie Lourd.
I Dream of Jeanie star Barbara Eden expressed her condolences saying Reynolds was; "Such a talented charming lady and a good mother."
Michelle Visage posted an image of the entertainer to Instagram describing Reynolds as an American icon. Reynolds had previously appeared on RuPaul's Drag Race as a guest judge.
This story is currently being updated, hit refresh for the latest version.