How has homophobia changed over the decades?
This year International Day Against Homophobia, Biphobia, Intersexism and Transphobia embraces the theme of 'Alliances for Solidarity'
OUTinPerth Managing Editor Graeme Watson spoke at an IDAHOBIT Day event at the Australian Taxation Office, here is a summary of what he said at the event this morning.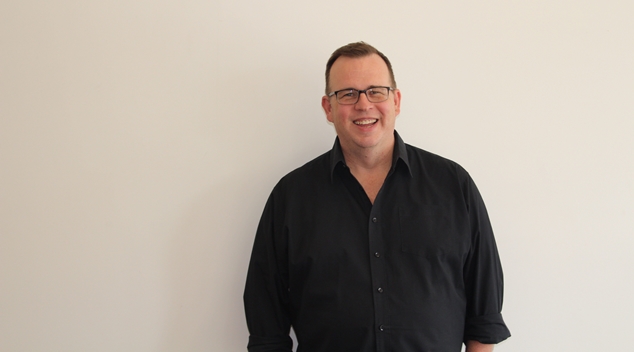 One of the first times I encountered homophobia was when I was about ten years old.
In the early 1980's the ABC had played all the films on Fred Astaire and Ginger Rogers, from their initial pairing in Flying Down to Rio, to their classics like Top Hat, The Gay Divorcee, Swing Time and Follow the Fleet. 
Watching these black and white musicals from  the 1930's gave me my purpose in life. I was going to be a tap dancer in top hat, white tie and tales.
Growing up in a remote mining town of South Hedland I was the only boy in my weekly dance class, and while the other boys could kick a football or hit a cricket ball for six, I could do a shuffle and ball change to the best of my ability.
At ten years old I had no idea about my own sexuality, or any concept of sexuality. I quickly found about homophobia though. I remember a woman, probably in her 40's, an acquaintance of my parents, who commented when I passed by one day, "Oh look – here comes the town poofter."
The last time I experienced homophobia was a few days ago on Twitter. A comment I made online in response to a well known conservative pundit drew some attention, which resulted in some comments highlighting my sexuality.
One Twitter user made a comment about buying me some new pillow cases, a veiled reference to being a 'pillow-biter' presumably. For the record my bedspread is orange and cream – I want them to match.
Twitter abuse is short lived, people post comments and then delete them an hour later. They linger long enough for you to see the comment, then they are gone. The people posting them know they are being offensive, but they are exercising their freedom of speech, their freedom to be offensive.
In 2018 I experienced more homophobia that any other time in my life. The federal government's decision to hold a national survey on marriage equality saw an explosion of negative commentary about LGBTIQ+ people.
As journalists we do our best to listen to all voices in the debate, but following the daily discussions across television, talk-back radio, on the internet, and in print was demanding and relentless.
We published an intersection of the debate from both sides of the discussion, but there were hundreds of comments we came across that did not warrant or deserve publication – still we waded through them all, we read the posts, listen to the voices and watched their YouTube videos.
We also had calls for all LGBTI people to be put to death posted to the OUTinPerth website and we had abusive, intimidating and threatening phones calls to the office. Threats of violence and verbal abuse were not limited to one side of the debate, organisations lobbying against marriage equality also were targeted by their detractors.
In the lead up to the marriage debate many people were concerned about how young people would react to homophobic comments, would younger people who had not grown up with a daily doses of homophobia be resilient enough to survive the long campaign for marriage equality? It was a legitimate worry, but I think we feared for the wrong group of people.
Throughout the marriage debate I often heard from older members of the LGBTIQ community who were finding the discussions taking a toll on their mental health. People in their fifties and sixties were recalling incidents from their past that they had erased from their minds. Indeed, I would not have been able to tell you about the woman who called me 'the town poofter' – I had forgotten about it. Now I remember.
Throughout the marriage debate I regularly reflected on a comment made by the man who is now the Ireland's Taoiseach. During Ireland's debate on marriage equality Leo Varadkar said. "People from the (gay) community in Ireland are a minority, but with our parents, our families, or friends and co-workers and colleagues, we're a majority." It's a comment I thought of often during the campaign.
Marriage equality would not have been possible without allies from outside the LGBTIQ+ communities. Politicians like Warren Entsch, lobbyists like PFLAG's Shelley Argent, and many others. That solidarity is what changed Australia in November.
Making a magazine each month is a cyclical process. As we draw closer to publication deadlines the pressure grows, and the days get longer. After the magazine is sent to print we have the challenge of delivering OUTinPerth to over 300 locations around Perth.
Twenty or thirty years ago, the only place you could pick up an LGBTI focused magazine was in queer clubs and pubs and adult shops. Deliveries are fun, your out of the office and meeting people from different businesses and community groups as you drop off the latest edition.
When we dropped our May edition to the team at the Victoria Park DVD and Adult Book Exchange they gave us a stack of historical queer publications. Among them an edition of Camp Ink from 1971.
At a time when homosexuality was still illegal across Australia – The Campaign Against Moral Persecution was a groundbreaking human rights movement that propelled gay rights.
Reading the faded pages of Volume 2, Issue 1 of Camp Ink from November 1971 made me think about how much change there has been in the lives of LGBTIQ people and their allies over the last half century, and how some things remain the same.
In the issue a writer laments how disappointing John Gorton had been as Prime Minister. In the late 1960's people had hoped he would be a voice for law reform, but once he was in the position of being the country's leader he hadn't lived up to expectations.
There was also an article about Attorney General Tom Hughes who was facing a pre-selection challenge within the Liberal party because his positions were seen as being too left wing. "Soft on poofters" was how he was described.
Queensland MP John McVeigh has recently survived a pre-selection challenge, accused of not representing his electorate when he voted in favour of marriage equality. McVeigh has lived on to continue his political career, Hughes retired at the 1972 election – his daughter is Lucy Turnbull, wife of our current Prime Minister.
Also in the issue is a survey of 100 gay people in Queensland revealing how they experienced homophobia at the start of the 1970s. The top reasons people hid their sexuality from family members and colleagues were fear of people's reactions, fear of police harassment, fear of losing their job, and worrying about a negative reaction from family members.
If you were to take that survey in Australia today the answers would be very different. But if you were to ask those questions in our neighbouring countries perhaps you would find a response similar to Queensland in 1971. What would the answers be in Indonesia, how would people respond in Singapore? How many people are hiding their sexuality because of homophobia in Thailand or Malaysia?
As we go forward LGBTIQ groups in Australia need to have solidarity with those would still face homophobia and oppression in overseas countries. Back in the 1970's people didn't talk about equality, they spoke of liberation. There's still a lot of territory to be liberated.
Graeme Watson
---