Hostess extraordinaire Pam Ann is on the hunt for Flight Attendant Star 2018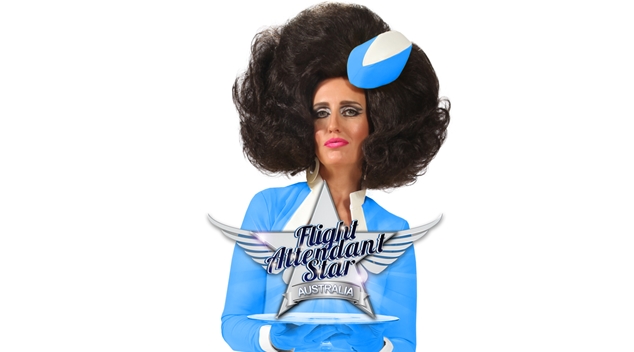 Have you ever dreamed of becoming a flight attendant, traveling the world and telling passengers where to go? Then this is the show for you!
Perhaps the world's most experienced air hostess, Pam Ann is heading back to Australia to find her Flight Attendant Star. In an all new show, Pam will be selecting air hostie wannabes from the audience and putting them through a series of challenges to see if they have what it takes to serve the skies.
"Look out, Bitches! My Xanax script has been filled and I am ready to make that horrific flight down under!," Pam Ann said.

It'll be first class all the way – I'm not going anywhere near those inbreds in economy And I will be bypassing Hobart – hot Australian's only for my next Flight Attendant Star. See you in the cock pit!"
If you think you have what it takes, be sure to dress in your flight attendant fineries and snatch up a ticket!
Pam Ann's Flight Attendant Star 2018 will be at the Astor Theatre on Tuesday August 28th. 
Pre-sale tickets available from 10am, Wednesday March 21st. General sales take off on Friday March 23rd. For more information head to livenation.com.au