Ian Thorpe repeats his call for marriage equality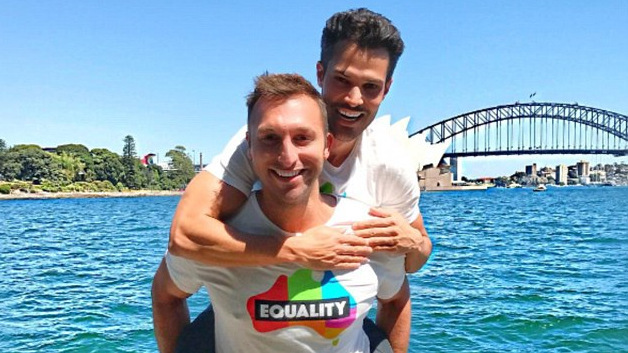 Olympic champion Ian Thorpe has called on the Turnbull government to allow a free vote on this issue of marriage equality
Speaking to News.com the swimming star said he and boyfriend Ryan Channing were moving back to Australia after he sold his Los Angeles bungalow.
Thorpe said it was frustrating that Australia was lagging behind other countries by not bringing in marriage equality.
"It's frustrating," he said. "Because I actually think Australia is better than that. When we look back at the reforms around civil unions … that was Australia kind of leading the way and we just haven't really maintained that when it comes to marriage equality.
"I hope there's a free vote in the parliament and I hope that it's proposed before Mardi Gras. It's a cause I really want to fight for. It will happen … I just want it to happen far more quickly than it is."
Thorpe said marriage equality would show younger LGBTIQ Australians that it's okay to be gay and ease the coming out process, something that's he's eager to assist with given his own challenges about revealing his sexuality.
Both Thorpe and Channing have previously shown their support for marriage equality through Joshua Sasse and Kylie Minogue's Say I Do Downunder campaign.
Later this year he will present a new series Bullied which will air on ABCTV and explore how bullying occurs and the effects it has on people and society.
OIP Staff