IDAHOBIT Day: How can I be a part of it?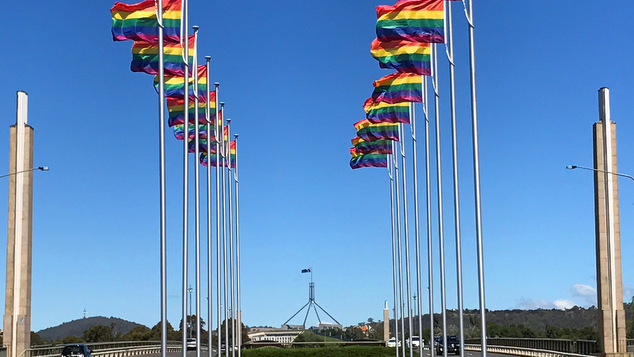 International Day Against Homophobia, Biphobia, Intersexphobia and Transphobia: IDAHOBIT (Encompassing the diversity of LGBTIQ+ bodies, genders, relationships, sexualities, attractions, identities and experiences) is observed each May 17th and aims to promote events that raise awareness of LGBTIQ+ rights. Events take place in over 120 countries, in all world regions.
The founders of IDAHOBIT (originally known as the International Day Against Homophobia) established the day to commemorate the decision to remove homosexuality from the International Classification of Diseases of the World Health Organisation in 1990.
One of the stated goals of May 17 is to create an event that can be visible at a global level, while allowing LGBTIQ+ people and their allies to contribute activities that are specific to a local level. This takes into account the diversity of social, religious, cultural, and political contexts in which human rights violations against LGBTIQ+ people occur and can make sure that the messages that are communicated during IDAHOBIT are most relevant to the people that live in that specific context.
Statistics consistently show that LGBTIQ+ people have significantly more mental health and well being concerns than that of than those of their non LGBTIQ+ peers, much of this being due to institutional, cultural, interpersonal and internal homo/bi/trans phobia.
A day like IDAHOBIT shines a light on the damage that misinformation and harmful attitudes can cause and it reinforces why it is so important to keep LGBTIQ+ rights on the agenda. For me, IDAHOBIT is also about highlighting and celebrating the fierce resilience that LGBTIQ+ people possess in spite of all of this. Time I can take to pay respects to those activists, change makers and amazing humans that came before me. People who fought for the right to simply exist as their authentic selves.
This IDAHOBIT in particular, I believe it is also important for those of us who can be visible to be, in a show of solidarity for LGBTIQ+ people who are living with even less rights than what Australian LGBTIQ+ people have.
While the rainbow human rights tally still has a way to go here – especially for Intersex, Transgender and Bi/Pan rights and People from Aboriginal and Torres Strait Islander backgrounds, CALD backgrounds, people with disability and people whose intersectionality increases the complexity of the barriers they are faced with in life – IDAHOBIT can be a time to use any personal privilege you have, to stand up for those who can't.
So how can you be a part of IDAHOBIT?
* Check out local LGBTIQ+ groups and services to see if they are running any events or awareness raising activities (the community listing at the back of OUTinPerth magazine is a place to start)
* Make time to examine and challenge our own internalised homo/bi/trans phobia. What do we need to learn so we can be an even better ally to the letters of the alphabet soup that we don't identify as?
* Encourage our wonderful allies to find out more and to support local initiatives that work to fight for equality
* Give thanks to an LGBTIQ+ elder and spend time learning from their stories and experiences
Acknowledging and celebrating IDAHOBIT is one step forward in strengthening the human rights for everyone regardless of their sex, sexuality or gender identity.
On May 17th I am proud to stand with all LGBTIQ+ people across the world and be counted.
Bella Broadway