Image of Russian Gay Couple Wins World Press Photo Award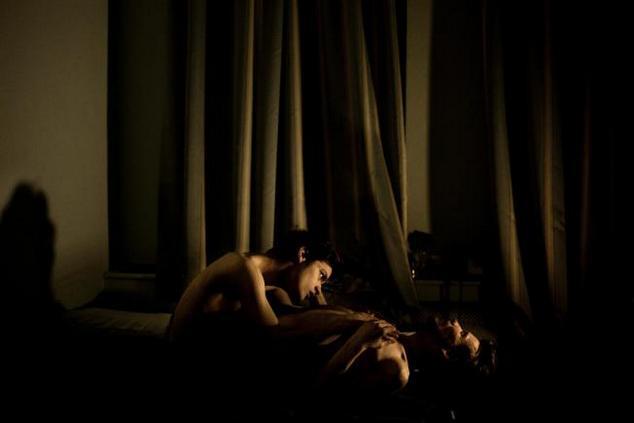 Danish photographer Mads Nissen has won the World Press Photo of the Year competition for his image capturing a tender moment between a gay Russian couple.
The picture shows Jon and Alex, a gay couple, during an intimate moment in St Petersburg, Russia.
Announcing Nissen, who works for Danish daily newspaper 'Politiken', as the winner, the awards highlighted that life for LGBTIQ+ people is becoming increasingly difficult in Russia.
The organisation said sexual minorities face legal and social discrimination, harassment, and even violent hate-crime attacks from conservative religious and nationalistic groups.
The jury's Chair, Michelle McNally who is the Director of Photography and Assistant Managing Editor at the New York Times, praised the photo.
"It is an historic time for the image… the winning image needs to be aesthetic, to have impact, and to have the potential to become iconic. This photo is aesthetically powerful, and it has humanity."
Nissen's image is part of a larger work, Homophobia in Russia.
Nissen's photo picks up the award beating a huge amount of competition. 97,912 images were submitted by 5,692 press photographers, photojournalists, and documentary photographers from 131 countries.
Italian photographer Fulvio Bugani picked up the 3rd prize in the Contemporary Issues category for his image of Indonesian transgender activist  Shinta Ratri.
Ratri, 53, opened an Islamic boarding school in her house for transgender people, the first and only one of its kind in Indonesia and possibly in the world.
US photographer Darcy Padilla was awarded the first prize in the long term stories category. Padilla photographed Julie Baird, a HIV positive woman who faced poverty and many challenges, over a 21 year period documenting the journey of her life. Padilla's work has often focussed on people living with HIV.
Take a look through all the winners at World Press Photo
OIP Staff