Introducing Codie Sundstrom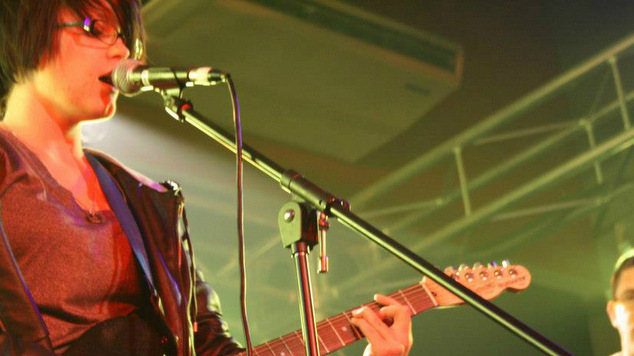 Codie Sundstrom has just released her debut EP 'Darkest Shines'.
The EP was recorded last year at Studio Couch in Fremantle and features five tracks that the self taught singer songwriter composed at just 16 years of age. Living in rural Western Australia contributes to Codie's unique sound and perspective.
Two of her songs 'Megalomaniac' and 'Heart of a Lion' were nominated for 2012's WAM Song of the Year and the latter managed to win the Outstanding Regional category.
OUTinPerth caught up with Codie ahead of the EP's launch this weekend.

Tell me about the songs on your EP?
The songs on this EP were written and recorded between the ages of 15-16, so they're very much like aural incarnations of high school yearbook photos. It feels strange to release them now that I'm an adult, but the songs are still relatable and talk about the forming and breakdown of good and bad relationships.
How does living in rural WA influence your song writing?
I always get asked this question, but I never really know how to respond. I suppose being in such an isolated and conservative country town makes you reflect inward a little more.
How did you go about recording this EP?
The idea was to record five tracks in five days, so it was pretty intense. Studio Couch is in North Fremantle, and the beach is literally across the road so the week was very laid back despite all the work we were doing.
We started laying down scratch tracks acoustically and built them up from there. Working with Matt Gio from the Voltaire Twins and Dan Carroll was a blast- I'd highly recommend them both to anyone.
What's next up for you after the EP launch?
We're going to continue playing live for a while in the band because I've only recently turned eighteen which means the bar scene is new to me. Hopefully I'll start work on a new EP early next year. I expect it'll be slightly more in the indie rock direction, but I've been experimenting with electronic music too so it could go either way.
Download Codie's EP from her bandcamp account or iTunes. Head down to the EP Launch at the PICA Bar on Saturday 24August from 7pm, Jake Wall of Jake & the Cowboys and Leah Miche will be supporting. 
Graeme Watson