Isabelle Lake Inducted to WA's Women's Hall of Fame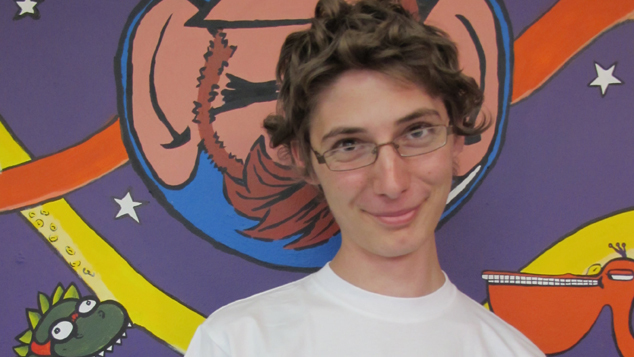 Isabelle Lake has been honoured with an induction into the WA's Women's Hall of Fame.
International Women's Day is celebrated on Sunday and twelve amazing women have been added to the Hall of Fame.
Isabelle, who passed away in 2012, continues to be an inspiration to many people in the LGBTIQ community in Western Australia.
When she was 18 year old, Isabelle began living her life to the fullest, affirming her gender.
Isabelle made her transition with the support of her family, friends and the Freedom Centre.
A year later she developed an aggressive form of Leukemia that she and her family fought with vigour.
In 2010 she resumed studies at UWA, studying Microbiology, Immunology and History with a passion and intellect that hadn't sparked in her prior life.
Despite the incredible challenges she had already faced in her young life, it was during this time that Isabelle became an enthusiastic and effective voluntary worker with a range of organisations including the Freedom Centre, the WA Gender Project, Slut Walk Perth and the Equal Opportunity Commission.
However in November 2011 the Leukemia returned and despite another hard fight she succumbed on 28 February 2012.
Announcing her induction into the Hall of Fame the organisation said, "She was passionate, not bitter, in her response to life and very driven to help those impacted by life's challenges who were not treated fairly. Her star burnt briefly but brightly."
The Equal Opportunity Commission of Western Australia, in partnership with the University of Western Australia, honour Belle's work and achievements through the Isabelle Lake Memorial Lecture and the Fund established in her name to assist transgender people is the only one of i's kind in the world.
Isabelle Lake is the first transgender person to be indicted into the WA Women's Hall of Fame.
The Hall of Fame was established in 2011 to celebrate the centenary of International Women's Day  with 100 inaugural inductees. Each year additional outstanding and inspirational women have been added to the register.
OIP Staff
---

You can support our work by subscribing to our Patreon
or contributing to our GoFundMe campaign.