Israel Folau launches legal action against Rugby Australia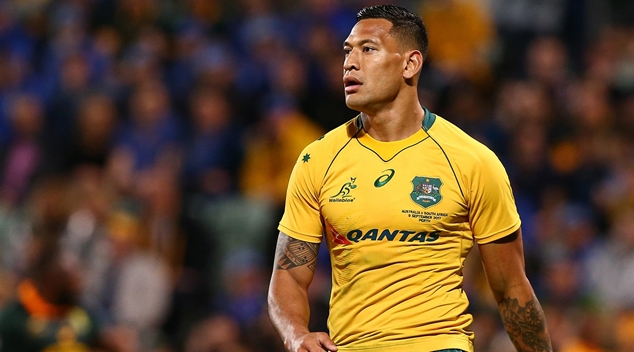 Rugby player Israel Folau has confirmed he's moving forward with his legal action against Rugby Australia and the NSW Waratahs.
Rugby Australia sacked Folau, ending his multimillion dollar contract, after he posted several comments about homosexuality and religion to social media. Rugby Australia argue that Folau breached their player's code of ethics with the posts.
The player teamed up with the Australian Christian Lobby to raise two million from public donations to fight his legal challenge. Initial talks between Rugby Australia and Israel Folau conducted by Fairwork Australia were unable to reach an agreement, so the case will now progress to court.
The player is seeking $10 million in damages and a return to the Australian team. Martyn Iles, the Managing Director of the Australian Christian Lobby, says the push for a $10 million settlement is justified as Folau has few skills beyond playing sport and his earning will need to sustain him for the rest of his life.
Folau's announcement that he is moving forward with his legal challenge comes as reports emerge that his cousin, Josiah Folau, has been sacked from a casual teaching at a prestigious Sydney Catholic School.
Josiah Folau worked as a tutor and boarding house supervisor at St Gregory's College at Campbelltown. He was reportedly asked to leave his position after he described the Catholic Church as "the synagogue of Satan", according to the Sydney Morning Herald.
The Folau family are members of the Truth of Jesus Christ Church, established by Folau's father Eni in 2013. The tiny congregation believes that the "everlasting torture and doom" of hell awaits most Christians, and only those who have been born again and follow their branch of Christianity will be welcomed in heaven.
OIP Staff
---