Israel Folau speaks out against LGBTI+ people in Sunday sermon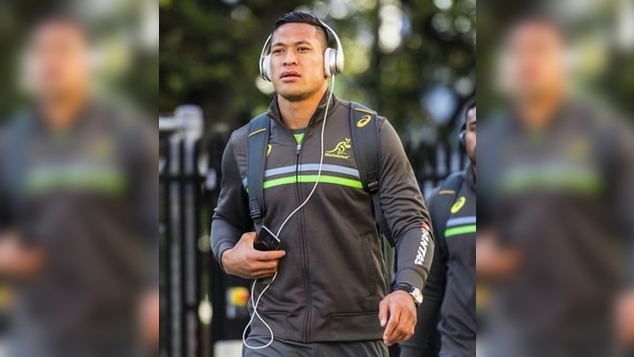 Former rugby union star Israel Folau has reportedly again spoken out against the LGBTI+ community while delivering a sermon at a Sydney church.
Speaking at The Truth of Jesus Christ Church in Kenthurst, Folau calls homosexuality a sin, and says the devil is the cause of transgender and gender diverse children in schools.
"This is what the devil is trying to do, to instill into the government, into this world, into society, and it is slowly happening," Folau said in the sermon posted to Facebook.

"The sad thing is why a lot of people out there that are non-Christians say bad things about the church, is because a lot of the churches allow those things to happen."
"They say that a man and a man should be able to be married and there is nothing wrong with it. This buys into the theme of pleasing man rather than pleasing God and standing up for the truth."
Earlier this month, Folau launched legal action against Rugby Australia, saying his multi-million dollar contract was wrongfully ended after he posted anti-LGBTI+ sentiment to social media.
Liberal senator Eric Abetz has also written to the Fair Work Commission imploring them to launch an investigation into Folau's case. His legal representatives have confirmed they will be seeking a determination if their client's contract was cancelled because of his religious beliefs, and if this action violated current laws.
Folau said he was taking the action to stand up for his beliefs and the rights of all Australians.
OIP Staff
---