It's a very Kylie Christmas!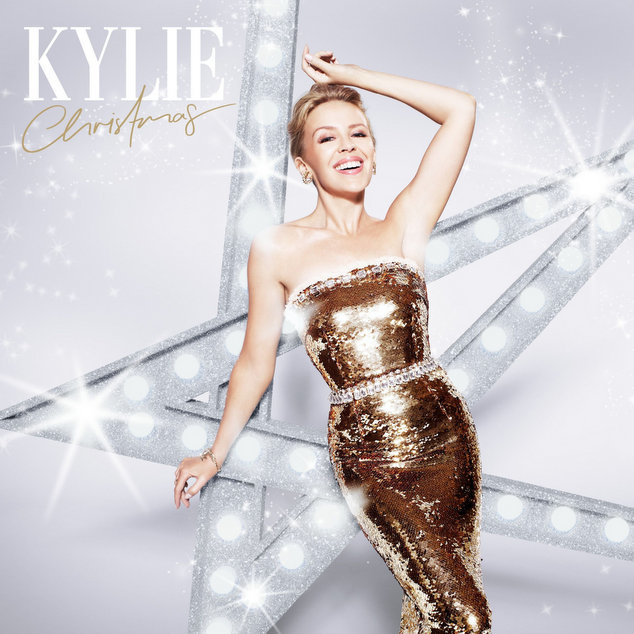 Kylie Minogue is set to release her first Christmas album.  Kylie put out a few Christmas tracks a few years ago, but now she's releasing a whole album with some unexpected guests.
Kylie's teamed up with punk rocker Iggy Pop to perform 'Christmas Wrapping'. The song was first performed by the The Waitresses, who had a hit back in 1982 with 'I Know What Bys Like'. The songs also been performed by The Spice Girls, and MArtha Wainwright has recorded it too.
Also on the album is a duet with the late Frank Sinatra, presumably the same vocal that Cyndi Lauper  utilised a few years back.
Dannii Minogue is featured on a new song '100 Degrees' which is about Christmas in Australia.
Dannii posted an image of the two recording the song to her Instagram account, wearing T-shirts in a similar style to the iconic Wham! t-shirts of the 1980s. Many people though the pair would be recording that band's tune 'Last Christmas'.
It'll be Kylie and Danni's first duet since they recorded ABBA's 'The Winner Takes it All' for the soundtrack to the TV show 'Beautiful People'.
Other guest on the record include James Corden singing the Yazoo hit 'Only You' and there's a duet with Nick Barr on a song called 'Oh Santa'. (If anyone knows who Nick Barr is, give us a call.)
---

---
Here' the track listing: 1. It's the Most Wonderful time of the year 2. Santa Claus is Coming to Town 3. Winter Wonderland 4. Christmas Wrapping 5. Only You 6. I'm Gonna Be Warm This Winter 7. Every Day's Like Christmas 8. Let it Snow 9. White December 10 2000 Miles, 10. Santa Baby 11. Christmas is Christmas Until You Get Here 13. Have Yourself a Merry Little Christmas.
The deluxe edition of the CD will have three extra tracks, 14. Oh Santa 15. 100 Degrees, 16. Cried Out Christmas.
Kylie will also be performing the tracks live with a special concert at London's The Royal Albert Hall on December 11th.
Get your copy of 'Kylie Christmas' from November 13th