Janet Jackson Ends New Album Speculation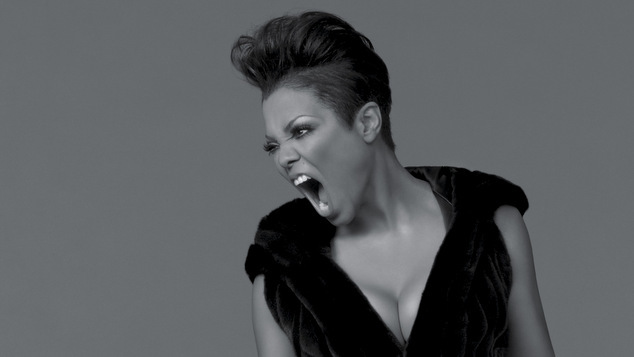 For weeks there have been rumours that Janet Jackson is about to release a new album.
The singer's loyal fans have been searching for clues and wildly speculating about rumours in fan forums.
Now the Janet Jackson has ended thieir tournment by posting an official video to Vimeo.
Over a laid back beat and blurry im"This year, new music, new world tour, a new movement, I've been listening. Let's Keep the Conversation going."
The annoucement was released on Jackson's 49th birthday.
The new album will be Jackson's 11th record. Her big breakthrough came with 'Control' which was her third album released in 1986. Her most recent album was 'Discipline' which was released seven years ago.
In 2013 Jackson announced that she'd wed billionaire Wissam Al Mana. The singer married in a low key ceremony the previous year and kept the news out of the media spotlight. Last year Jackson posted pictures of herself and her husband visiting children in Palestine for UNICEF.
Back in 2011 Janet toured Australia with her 'Up Close and Personal' tour which saw her pay her greatest hits in smaller venues. In Perth she performed at the Crown Theatre.
The video is not the only clue about Jackson's new work. She's also recently been adding the hastag #conversationsinacafe.
Several other celebrities have also been sending tweets with the tag. Jackson's producer Jimmy Jam posted a hand written note saying 'Can't be casual about casualties' – fans have quickly analysed the writing and debated whether or not it's Jacksons. Meanwhile former model Cathy Ireland posted a message about human trafiking t Jackson with the tag.
Fans have also highlighted Jimmy Jam's iconic hat and suglasses sitting in the background of the video.
The new album is runoured to be arriving in July. 
OIP Staff
Announcement from Janet Jackson on Vimeo.