Janet Rice: the election is a chance to rid parliament of homophobes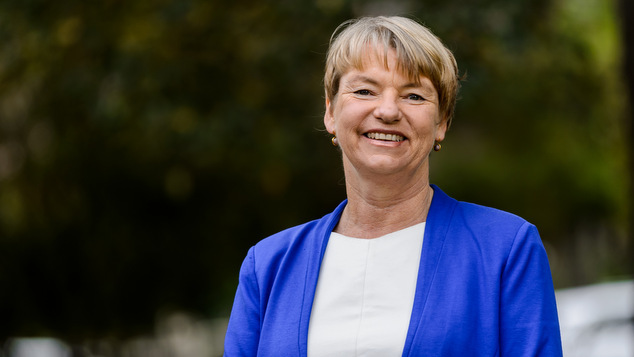 The Greens senator Janet Rice has posted an message for International Day Against Homophobia and Transphobia (IDAHoBiT) suggesting people take tomorrow's federal election as an opportunity to kick out politicians who actively campaign against LGBTIQ+ people's rights.
"IDAHoBiT is such an important day to celebrate our community." Senator Rice said in a video message, suggesting that it was "also a change to acknowledge the ongoing discrimination we face, particularly by the homophobes and the transphobes who are still there in our parliaments."
Senator Rice said Saturday was a change to elect, and re-elect people who stand up for LGBTIQ+ people, suggesting that The Greens were the best choice at the ballot box for the queer community.
Highlighting The Greens policies that relate directly to the LGBTIQ+ communities Senator Rice highlighted their support for changing the sex discrimination laws to prevent teachers be fired and student being excluded from religious based schools, as well as replacing school chaplains with trained counsellors.
"We want to stop unnecessary surgery conducted on intersex babies and young children. We'll support trans and gender diverse people and make sure they have access to the support and healthcare that they so desperately need, and to have medicare coverage for that healthcare." Senator Rice said.
"Your vote is powerful," Senator Rice said. "i urge you to vote for the party that has always supported LGBTIQ+ communities, and always will."

OIP Staff
---