Japan issues first same-sex marriage licence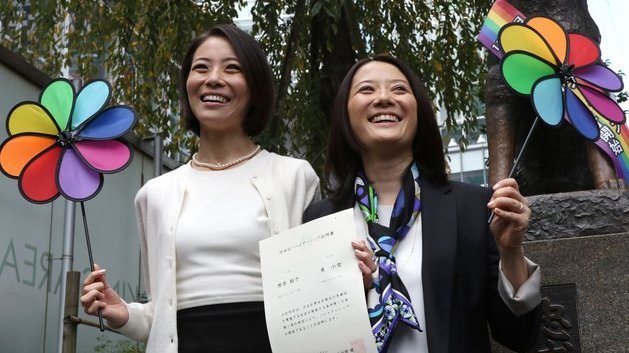 Tokyo officials have registered Japan's first official same-sex marriage last week as Koyuki Higashi and Hiroko Masuhara wed in Tokyo's Shibuya's office.
Shibuya lawmakers voted in March this year to allow same-sex couples to become eligible for marriage certificates within the Tokyo ward.
"I am exhilarated that the city I am living has recognised my partner as my family," Masuhara told media outside the office.
Shibuya's certificates do not grant the same protections as other Japanese marriage certificates however, as the documents are only recognised within Shibuya and nearby Setagaya – which also permits same-sex couples to marry.
As yet, there are also no legal protections for these certificates, leaving businesses and individuals free to ignore the documentation.
"I hope that this will be a step forward," Higashi says, "Not only for Tokyo but for the whole of Japan to become a more comfortable place to live in."
OIP Staff