Jennifer Saunders Confirms an 'Absolutely Fabulous' Film Script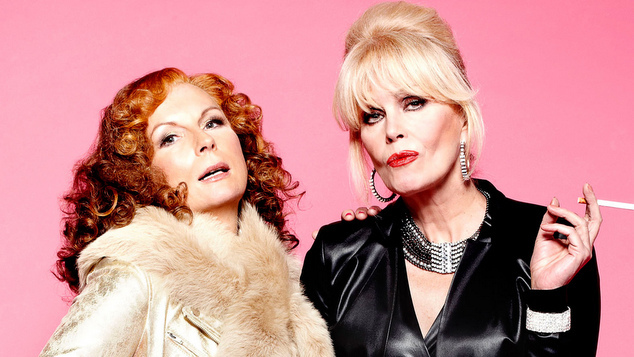 Everyone's favourite couture-encrusted, chain-smoking power duo may be poised for a return.
Comedy legend Jennifer Saunders confirmed that she has written a draft of a script for a film adaptation of the cult series 'Absolutely Fabulous'.
"I've finished the first draft. I'm feeling euphoric. My proper New Year's resolution is to do the film, otherwise it'll be a pointless year of procrastination," she said to the Sunday People.
Saunders plays Edina Monsoon, PR woman, fashion queen and highly questionable mother to the disapproving Saffron, played by Julia Sawalha. She consistently attempts to maintain an air of glamour with the unquestioning support of the formidable Patsy, played by Joanna Lumley. Jane Horrocks plays Edina's vague personal assistant Bubble, and June Whitfield is increasingly batty as Edina's mother.
The first three series of 'Absolutely Fabulous' ran from 1992-1996. Two more series were produced from 2001-2004, and the series was briefly revived in 2012 with three new episodes to mark the 20th anniversary of the show.
There was also a French film adaptation of the series entitled 'Absolument Fabuleux', which was comprised of several translated episodes of the original series formed into a screenplay. Saunders made a cameo appearance in the film sitting beside Catherine Deneuve at a fashion show.
The core cast are reportedly set to reprise their roles for the film. However, Saunders joked that she was considering replacing Joanna Lumley with Angelina Jolie and herself with an orangutan.
"That would be funny, Angelina Jolie and an orangutan," she said.