Jim Morin wins Pulitzer Prize with 'transgender bathroom' cartoon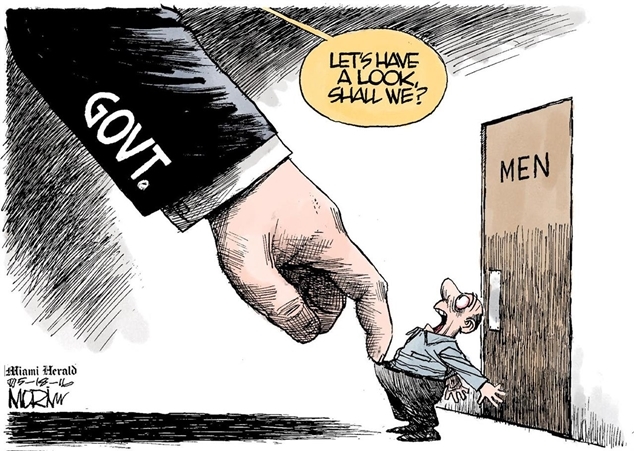 A cartoonist from the Miami Herald has won a prestigious Pulitzer Prize for his work, including a much celebrated piece skewering the heated trans bathroom debate in the US.
Jim Morin was awarded the Pulitzer for Editorial Cartooning earlier this week. Morin was celebrated by the jury for delivering "sharp perspectives through flawless artistry, biting prose and crisp wit."
Congratulations to @MorinToon and the @MiamiHerald! pic.twitter.com/fNeaA3D3NT
The Pulitzer Prize celebrates 100 years in 2017, following a century of acknowledging excellence in journalism, literature and musical composition. This year's win marks Morin's second Pulitzer, following his first award in 1996.
The Orlando Sentinel was also a 2017 finalist in the category of 'Breaking News Reporting' for their coverage of the violent attack on Pulse nightclub in Florida in June last year.
Musical theatre icon Stephen Sondheim, playwright Tennessee Williams, astronomer Carl Sagan and poet Robert Frost all rank as past recipients of the coveted award.
Image:- Jim Morin