Jinkx Monsoon and Peaches Christ do 'Grey Gardens'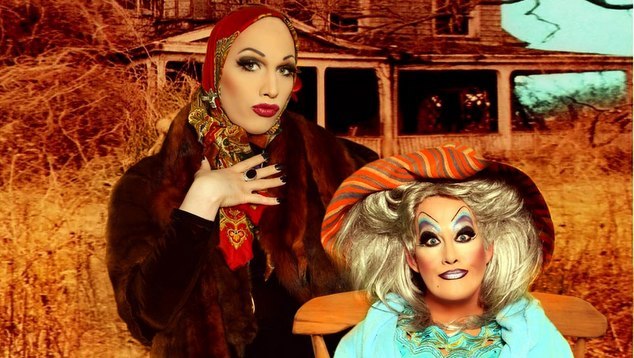 RuPaul's Drag Race Winner Jinkx Monsoon and performing phenomenon Peaches Christ will be following in the footsteps of Drew Barrymore and Jessica Lange making tribute to the ladies of the well known 1975 documentary 'Grey Gardens'.
'Grey Gardens' is a look inside the lives of Edith Ewing Bouvier Beale and Edith Bouvier Beale (commonly known as Big Edie and Little Edie), the aunt and first cousin of former U.S. first lady Jaqueline Kennedy Onassis. The two women, once members of the privileged wealthier class had sunk into isolation and poverty.
The documentary was adapted into a successful HBO film of the same name starring Drew Barrymore and Jessica Lange in 2009.
The documentary is now being re-conceptualized in drag form with Peaches Christ as 'Big Peachy and Jinkx Monsoon as 'Little Jinkxy', an aging drag mother and her bitter drag daughter who while away the hours performing to an empty house. The one night only show will be followed by a Little Edie lookalike contest. Do you think Jinkx and Peaches measure up to their predecessors? Check out the trailer below: