Joel Creasey & Magda Szubanski to Appear on 'It's a Date'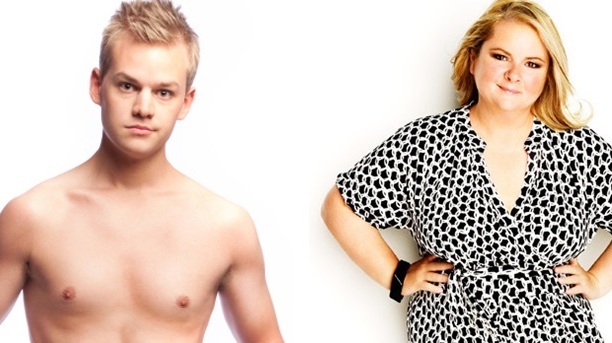 ABC's hilarious, awkward and at times heartbreaking TV series 'It's a Date' will be returning for a second season, bringing Perth native and stand up comedy star Joel Creasey.
Also joining the cast will be out lesbian actress Magda Szubanski, Rhys Darby, Tasma Walton, Rove McManus, Shaun Micallef, Deborah Mailman, Kat Stewart, Phil Lloyd, Craig McLachlan, Vince Colosimo, Sam Simmons, and Jimeoin, amongst others.
Writer and director Peter Heliar said:  "We are over the top excited to have started shooting Series 2 of It's A Date this week for ABC TV. We look forward to bringing more awkward, beautiful, funny, sad dating scenarios; everything from a conjugal visit to the challenges of taking a date to a wedding. We look forward to catching up with some characters from series one and meeting plenty of new folk looking for love, sex, commitment and connection."
Lisa McCune, Lawrence Mooney, Dan Wyllie, Ronnie Chieng, Celia Pacquola, Jess Harris and Emily Taheny will be returning to the series after playing characters on season 1.
Joel Cresey also appeared in season 1, playing a staff member of a nursing home in which lived a particularly exuberant pair of seniors.
Magda Szubanski will be joining the writing team alongside Heliar, talented stand up comedian and actress Celia Pacquola, as well as a number of other writers.
Sophie Joske