John Howard blames by-election loss on expulsion of Moira Deeming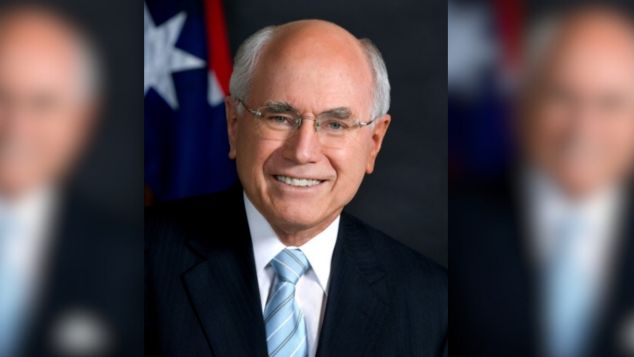 Former Prime Minister John Howard has blamed the Liberal party's by-election loss in the Victorian seat of Aston on state Liberal leader John Pesutto's decision to expel conservative MP Moira Deeming from the party.
The Labor win at the by-election was the first time in almost a hundred years that a government has won a seat from the opposition at a by-election and defied the predictions of political analysts. Howard gave his analysis during a party event in Queensland over the weekend, where the party will soon face another by-election due to the resignation of scandal plagued MP Stuart Robert.
In an address to party faithful the former PM said the behaviour of the Victorian Liberals was "appalling".

"You'd have to be indifferent to what's going on not to realise that in the lead-up to that by-election, the behaviour of our colleagues in Victoria was appalling," the Gold Coast Bulletin has reported Howard saying.
"Why we chose to pick on one of our own, who was really demonstrating what all of us think is self-evidently the case.
"There are certain biological fundamentals that we're all very familiar with, and I won't go into any detail, or offer any definitions of my own.
"Heavens above, sometimes you have to sort of scream for common sense." the former PM said.
Liberal leader John Pesutto moved to expel first term MP Moira Deeming from the parliamentary Liberal party after she spoke at a 'Let Women Speak' rally which was part of a national tour of British provocateur Kellie-Jay Keen.
The events have been labeled anti-transgender.  Deeming has a long history of campaigning to exclude transgender people from using public bathrooms and changeroom that align with their gender identity.
At the rally a neo-Nazi group appeared on the steps of the Victorian parliament adjacent to the women's group, they performed Nazi salutes towards LGBTIQA+ rights protesters and held up an offensive sign. Organisers of the event initially suggested the neo-Nazi group might not have been legitimate or may have been organised by the Victorian  Police, but eventually condemned their presence.
Pesutto's first attempt to expel Deeming from the party was not successful, instead her colleagues handed down a nine-month suspension from the party room. Weeks later there was a second successful attempt to remove Deeming from the ranks. She has now launched several defamation actions against the Liberal leader.
On Saturday the Liberals picked Gold Coast councilor Cameron Caldwell as their candidate to replace Robert in the upcoming by-election. He has been a local government councilor for more than a decade.
Caldwell said it was "a great honour" to be selected as the party's candidate.
"I feel like as a long-term local in this part of the world I really understand what the community expects from their parliamentarians and I know that I can be the one that they can support in order to deliver for our local community," he said.
Griffith University nursing lecturer Letitia Del Fabbro be the Labor candidate. She stood for the seat at the 2022 election, but with a margin of over 10 per cent it's expected that the Liberal party will hold the seat.
OIP Staff
---

You can support our work by subscribing to our Patreon
or contributing to our GoFundMe campaign.