John Waters: Looking Through a Glass Onion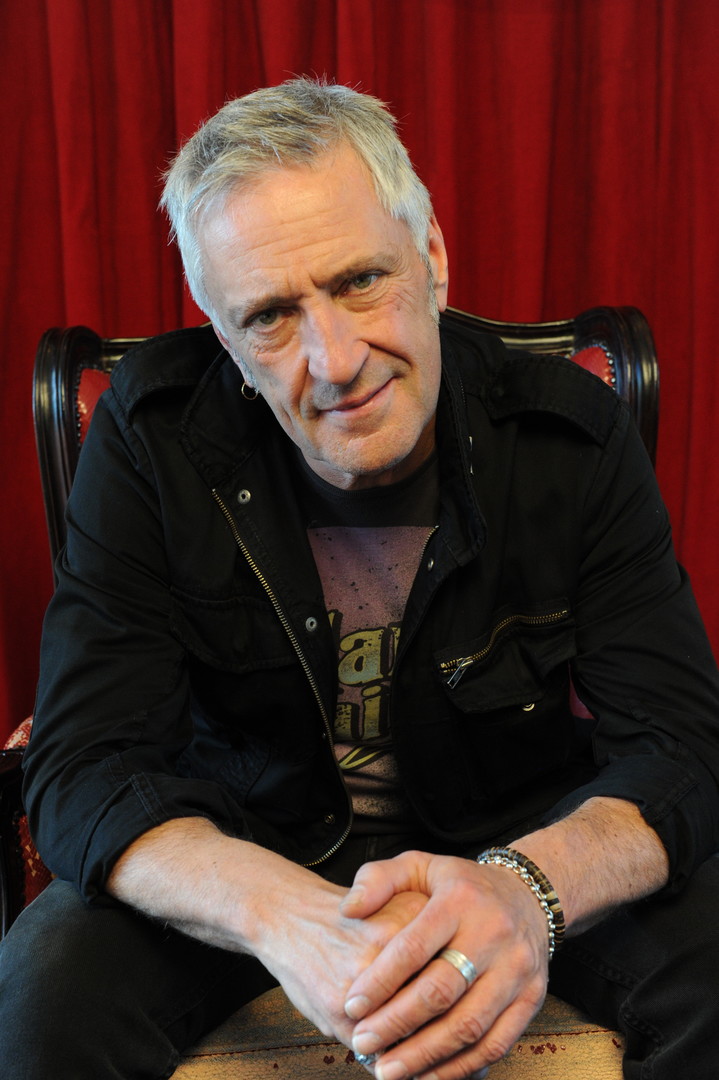 Acclaimed Australian actor John Waters is returning to Perth with his show 'Looking Through a Glass Onion' which highlights the music of John Lennon.
Waters and creative collaborator Stuart D'Arrietta first presented their show back in 1992 when they performed on a tiny stage at The Tilbury Hotel in Woolloomooloo. Since then it's travelled around Australia many times and even had a season in The West End. In August the show is heading to The Astor in Mount Lawley. Chatting to OUTinPerth Waters said that even though the theatres keep getting bigger the show retains its unique intimate feel.
"It's a two man show, we've played in thousand seat theatres but we have amazing lighting, the stage is very dark. When you just isolate people in pools of light it tends to just shrink it all down. It's ideally suited to theatres around that size, surprisingly it works really well." Waters said.
Waters said that despite its longevity the show has changed very little since they first started.
"I'd say it's 98% the same as when we first started. I tweaked some of the monologues after the first few weeks, thinking 'Oh that phrase came out wrong, I don't know why I've been saying it that way.' So I swapped it round a little.
"We've changed the songs a little, I wanted to include this song called 'How?' which is an extraordinarily brilliant song and I wrote a piece of monologue to go with it, but that was in the early days, since then it hasn't changed a lot."
Waters agrees that Lennon's work is a deep well of material that people can continually rediscover.
"I'd highly recommend that all John Lennon fans should go back to his solo albums of the '70s and there are gems in there. 'How?' is one such song, I think it was overlooked mainly because it was on the 'Imagine' album, everything on the album got overlook because of that big anthemic song, but it's a beautiful ballad."
Waters said he credits his career longevity to having skills in both music and acting. We joke that his current media release introduces him as John Waters from the TV show 'Offspring' but depending on your age you might know him as John Waters from 'All Saints' or John Waters from 'Rush' or 'All The Rivers Run' and for many he'll always be John from 'Play School'.
"I think it's because I've always had my foot in both camps, I started out as a singer and a musician. I was in the original Australian production of 'Hair' in 1970 which was not long after I arrived in Australia from England."
Waters went on to have a successful career in film and television but creating the 'Glass Onion' show was a way for him to get back to his first love of music.
"It allowed me to get out there and do what I love doing, but also incorporate everything I'd learned as an actor." Waters said.
Waters said one of the best thing about his stint on Offspring is it has allowed him to film the popular series in the first part of the week and left him free to head out to do shows on the weekends.
Later this year Waters and D'Arrietta will take the show to New York for a season off Broadway, a move that required the blessing of Lennon's widow Yoko Ono.
"We're not the only show licensed by Yoko Ono on the subject of John Lennon to be playing in New York and I'm very thrilled with that. It's a great 'kick in the door' of New York Theatre to have Yoko on your side."
'Looking Through a Glass Onion' is at The Regal Theatre on August 9 before heading to Bunbury, Mandurah, Albany and Esperance.
Graeme Watson  
Photograph by Tony Mott