Join a think tank to brainstorm ideas for some 'tiny revolutions'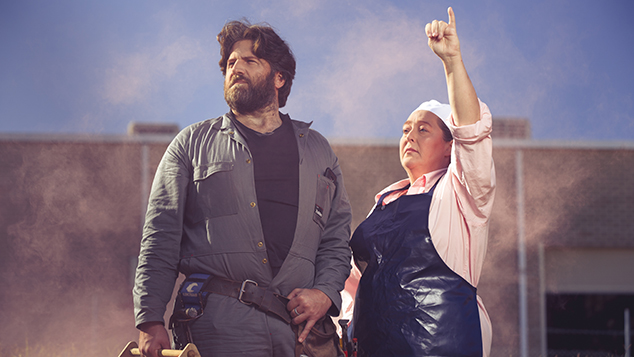 pvi collective, Perth's tactical arts media group, have unveiled a new work at the Perth Institute of Contemporary Arts (PICA).
'tiny revolutions' is a public residency based project that responds to the current global feeling of anxiety and helplessness by offering a series of tiny responses to some of the world's major challenges.
Members of the public were to submit an issue that causes them to worry, people shared their concerns about the climate crisis, democracy, the status of women, population, rapid technology growth and a whole range of issues.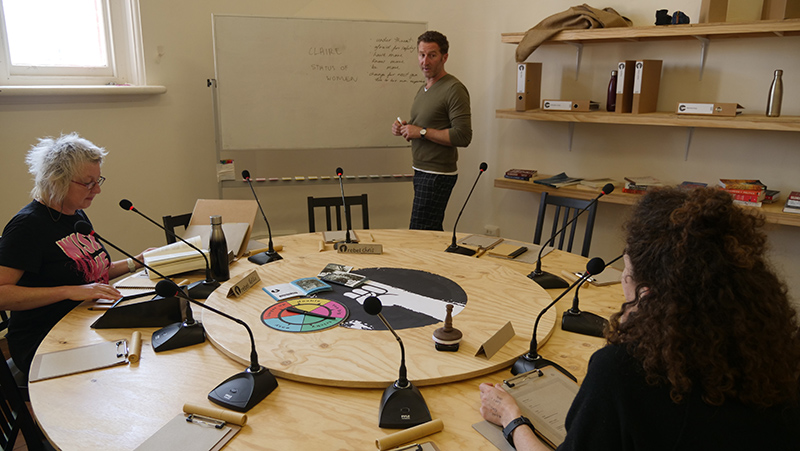 Each day the group are running three brainstorming sessions as part of a public think tank. You can join the brainstorming sessions at 10:00am, 11:30am and 2:00pm each day. Participants are guided through a decision making process by a fun game process, and then come up with an artistic and creative way to draw attention to the issue. In the third week of the project a team of artivists will bring the ideas generated to life and deploy them around the city.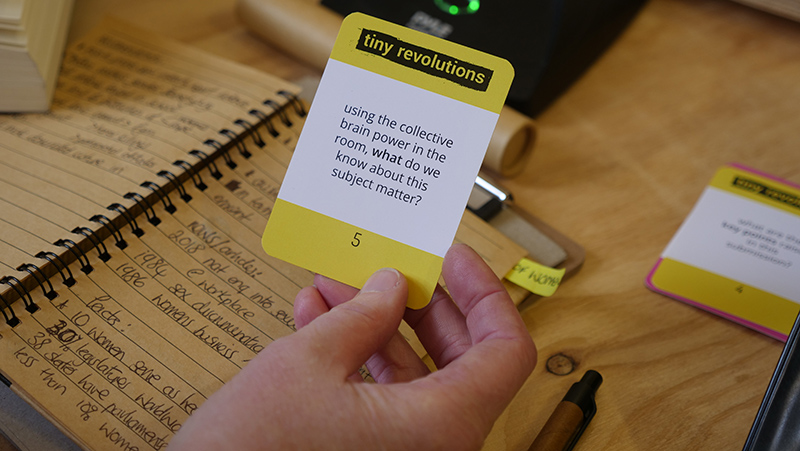 Co-artistic director of pvi collective Steve Bull shared his excitement about the new work.
"I'm really excited to be premiering this work at PICA and have the time to think, discuss and respond to epic issues we're facing. I'm particularly fired up by the challenge to pvi of making lots of quick responsive works and their potential positive impact.
"I'm also mindful of the responsibility of taking on people's real concerns and anxiety about the future, of challenges such as the obvious one, climate crisis but also education, health, population and wealth inequality to name a few. We're not taking this lightly and believe that building the future we want, starts by inventing it now from ground up in tiny creative ways."
Kelli McCluskey, co-artistic director said she hope tiny revolutions will empower people.
"I think fundamentally it's about hope and empowerment. As citizens, we feel the constant weight and pressure of global environmental, social and political crisis looming closer everyday via our news and socials and that can lead to a feeling of helplessness.
"So how can we take on these epic challenges in a way that's bite-sized, that's out in public, that's small in scale, but impactful in its intentions? I think that's the challenge of the work." McCluskey said.
This year the Perth based arts organisation is celebrating its 21st anniversary. Over its history the company has performed all around the world and are globally recognised for their innovative and interactive works.
pvi collective's tiny revolutions at the Perth Institute of Contemporary Arts from Tuesday 15th October until Saturday 2nd November. Book into a think tank session at www.pica.org.au find out more about tiny revolutions at www.tinyrevolutions.net
OIP Staff
Declaration: OUTinPerth team member Graeme Watson is an employee of pvi collective.
---