Josh Thomas reveals more details about his new TV show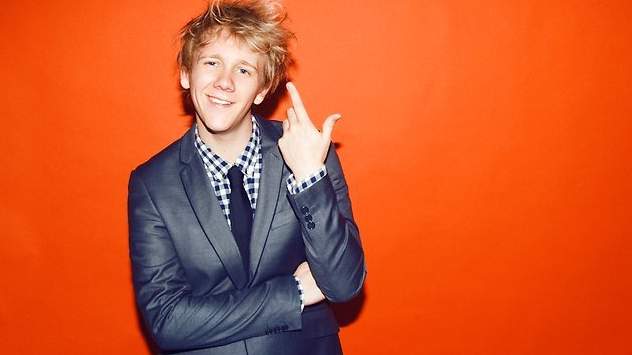 Everything Is Going To Be Okay the new TV show from Australian comedian Josh Thomas has just been commissioned for a series after it's US broadcaster loved the pilot episode. Now in an interview with OUT magazine Thomas has outlined some more details about the show.
Disney owned network Freeform has ordered a 10 episode series of Everything Is Going To Be Okay, and Josh Thomas will be the showrunner, head writer and star of the new work.
He'll portray Nicholas, a neurotic 25-year-old still living at home with his single dad and two teenage half-sisters, one of whom has autism. He is not particularly helpful in raising his siblings, but when their dad becomes terminally ill, the girls have to cope with not only a devastating loss, but also the realisation that Nicholas is the one who will have to hold it all together.
Thomas said he hopes he can bring an awareness to autism in a similar way his previous show Please Like Me handled mental health.
"I'm really keen to do with autism what I tried to do with mental health in Please Like Me," Thomas said. "I wanna present it honestly with an awareness that the way it affects people is really varied. So, we are telling an individual story about a girl who happens to have autism as opposed to trying to make big sweeping statements about it."
He also confirmed that his character on the show will be gay, but will be much more sexually experienced that his Please Like Me character.
"I would just hate to have my very own TV show that doesn't involve boys kissing," he said. "In this show, he is very comfortably out and no one is fussed by it. And he like already knows how to bottom. So, I'm not sure how much further 'exploration of sexuality and identity' there will be. But there will be gays in it being gay, I promise. Always."
There's no official work yet on when the new series is likely to be screened. 
OIP Staff
---