Journalist and LGBTI advocate Anne Deveson dies age 86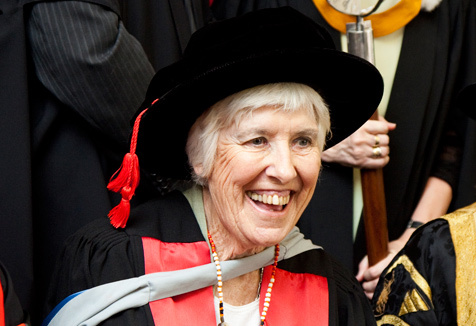 Australian journalist, documentarian and passionate LGBTIQ and mental health advocate Anne Deveson has passed away at the age of 86.
Deveson's passing comes just days after the loss of her daughter Georgia Blain, who lost her battle with brain cancer on Friday.
Deveson is perhaps best known for her account of her son's real life struggle with schizophrenia, entitled Tell Me I'm Here. The memoir was awarded the 1992 Human Rights award for non-fiction, and later filmed as the documentary Spinning Out.
Between 1974 and 1977, Deveson sat on the Royal Commission on Human Relationships – a turning point for the LGBTIQ community in Australia.
Established by the Whitlam Labor government, the commission was a catalyst for legislation that would establish protections for LGB people, decriminalisation of homosexuality, women's reproductive rights and other social changes.
Deveson was honoured as a Member of the Order of Australia for her service to the media in 1983, and an Officer of the Order of Australia for her work in community health ten years later.
OIP Staff
---
Sources
Image:- Western Sydney University