Film Reviews: Calvary, Reaching the Moon & Charlie's Country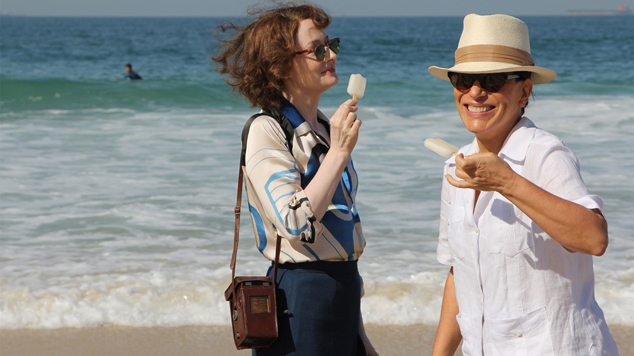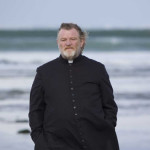 Calvary (MA)
Directed by John Michael McDonagh
Father James Lavelle (Brendan Gleeson) seems to be a good man, doing his best for the troubled people in his small Irish community. In the confessional one day, a man tells him that a priest had sexually molested him for a number of years as a child. The man tells Father Lavelle that he has a week to get his affairs in order because he has decided to kill him … just to make a statement.
His daughter Fiona (Kelly Reilly) arrives for a visit and the countdown begins. Calvary refers to the crucifixion of Jesus Christ, and writer/director John Michael McDonagh wants us to reflect on the notion of goodness and the disillusionment of our times.
As the days tick by in this brilliantly tense film we meet characters who might have cause to kill their priest. The wealthy Michael Fitzgerald (Dylan Moran) wants to buy some sort of forgiveness and the detached Dr Frank Harte (Aiden Gillen) is never without his cynical smile.
Fellow priest Father Timothy Leary (David Wilmot) is inept and knows it, while the local butcher with marital problems, Jack Brennan (Chris O'Dowd), is another damaged person struggling with any kind of faith. This is a great film with an unexpected ending.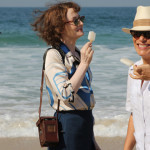 Reaching for the Moon (M)
Directed by Bruno Barreto
Even in the most conservative countries, it is possible to carve out the lifestyle of your choice if you have enough money. This is exactly what real-life architect Lota de Macedo Soares (Glória Pires) managed to do in Rio de Janeiro in the 1950s, and Barreto's film is a testament to both her architecture and the life she created for herself in an idyllic part of Brazil.
Lota was living with partner Mary (Tracy Middendorf) on a sprawling country estate in 1951 when Mary's friend from college visited. The extremely uptight Elizabeth Bishop (Miranda Otto) was already a successful poet but writer's block forced her to travel from New York.
Soaring emotions erupt amidst the soaring scenery and Lota, who refuses to bow to convention or jealousy, seduces Elizabeth and convinces her to stay. While political unrest occupies the rest of the country, the three women create their own family with an adopted baby girl.
It is interesting to watch the tumultuous relationship between the Latina Lota, the icy Elizabeth and the guarded Mary. It is interesting to get some historical background to one of Rio's architectural icons and it is also interesting to see why "the art of losing isn't hard to master".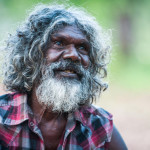 Charlie's Country (M)
Directed by Rolf de Heer
This is the third film Rolf de Heer and David Gulpilil have worked on together. A consultant for The Tracker and Ten Canoes, Gulpilil has co-written the script with de Heer for this richly personal exploration of the clash of cultures in modern day Australia.
As Charlie, Gulpilil becomes increasingly frustrated with the petty 'whitefella' rules governing his life and decides to take off and live in the traditional way.
Exquisitely shot in Gulpilil's home country of Arnhem Land and inspired by his own experiences, Charlie's journey brings up many issues surrounding our indigenous population and attempts to replace their culture with a pretty fucked up Western culture.
Interestingly, the audience is encouraged to laugh at some of the foibles and mismatches between the cultures. But as Charlie struggles to regain some of his identity, the hilarity ceases and Gulpilil's performance brings tears.
Since his appearance in Nicholas Roeg's Walkabout as a 16 year old, Gulpilil has become a legend of Australian screen and the Best Actor Award at Cannes Film Festival is richly deserved.
This is an unmissable Australian film and there's the chance to meet Rolf de Heer at a Meet the Filmmaker session at 6.30pm on Wednesday 16 July at Luna Cinema, Leederville.