Kate Ceberano: Down a New Road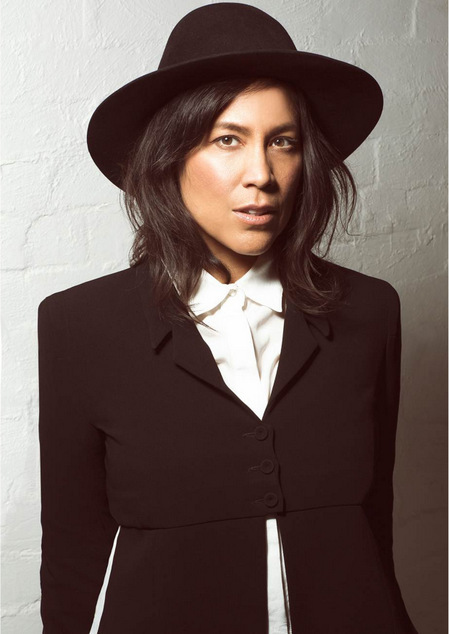 Australian pop singer, and darling of the national music industry, Kate Ceberano is hitting the road next month to tour her new album, Kensal Road.
It's the first album of original music in ten years for the artist whose most recent releases have been collections of covers and a Christmas album.
This time around, Ceberano has taken a similarly nostalgic approach by focusing on the music she listened to growing up, as well as reflecting on a life that has taken her many places.
"Music was very much a part of the culture that I was raised in," Ceberano said pointing out she has a mix of favourite and influential musicians, citing Grace Jones' 1981 release 'Nightclubbing' and Motown hits as inspirations.
The new album, taking its name from the Kensal Road recording studio in the United Kingdom where Ceberano wrote the whole album herself, has a relaxed, folk sound to it.
"This album has given me a chance to get really great, lush vocal harmonies, lots of ukulele and guitar, it's very contemporary," she said.
Ceberano also said it is a reflection on her journey as a woman, mother, partner and daughter and having written the whole thing herself, it has been a real labour of love.
Quizzed on whether this is a 'mature' album Ceberano baulks.
"It's not actually –I don't consider myself mature," she said "but as I write I find out more about myself."
One could see that this project has been of great importance to the artist and while she enjoys being a celebrity and has worked hard to develop her business sense in the music industry, it is being recognized as a singer/songwriter by her peers that get Ceberano most excited.
The explorative side of Kate Ceberano is certainly evident in the album, it has ethereal sounds, soft melodies and what seems like a more folk approach, however there are still hints of the boisterous songstress who made us all wake up with Bedroom Eyes.
"You can't help but have you in the songs… even if you try to camouflage it or hide it, it always ends up sounding like me."
Kate Ceberano will be in Albany on Wednesday October 2, Bunbury Thursday October 3, Mandurah Friday October 4, Perth Saturday October 5. More information head to www.ticketek.com.au
Joe Cassidy