Keith Haring gets a Google Doodle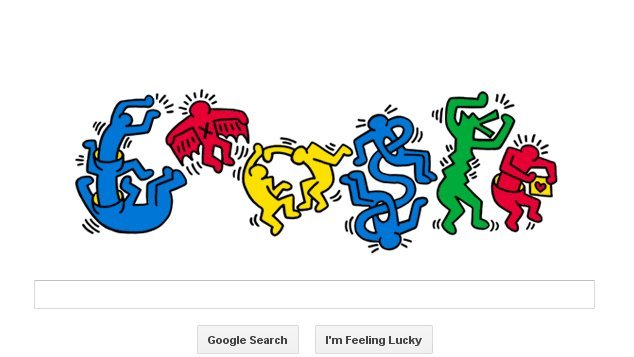 Google have highlighted that today would have been gay artist Keith Harring's fifty fourth birthday by redecorating the Google logo in the style of the artists work.
Haring whose distinctive work was inspired by the street culture of New York passed away in 1990, aged just 31 of an AIDS related illness.
Haring first came to attention in the early 1980s drawing his creations in chalk in New Yorks subways. He was close friends with many other emerging artists in New York at this time including artists Jean Paul Basquiat, Kenny Scharf and then club singer Madonna. Haring was also a close friend with pop art luminary Andy Warhol.
Haring painted his distinctive murals around the world including murals in Australia that were commissioned and created in 1984. Haring's work also took on political messages most notably his 1989 piece Silence = Death that featured a large number of his simple characters with their hands over their ears and eyes and a large pink triangle – highlighting that people needed to talk more about HIV and AIDS.
Find out more about Keith Haring by tracking down his published journals or head to Google and take a look at his distinctive art work.