Kellie-Jay Keen issues defamation concerns notice on Victorian Liberals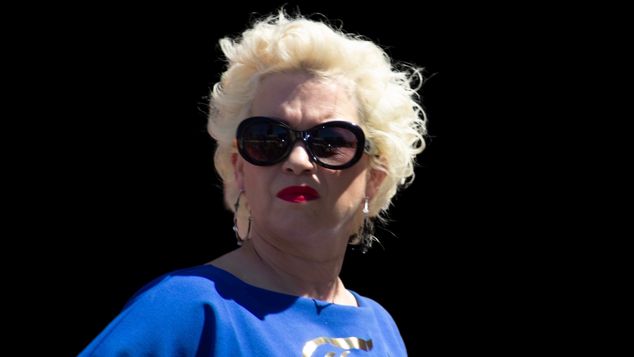 British anti-transgender activist Kellie-Jay Keen has issued defamation concerns notice to Victorian Liberal leader John Pesutto and senior members of his team.
The legal move is the first step in launching a defamation action. Keen, who also goes by the online name Posie Parker, has given Pesutto, David Southwick, Georgie Crozier, and Matt Bach 28 days to issue a public apology and pay her compensation.
Keen toured Australia in March with her Let Women Speak open mike event.
Keen's seven city tour of Australia drew protesters at its Sydney, Brisbane, Perth and Adelaide stops ahead of her Melbourne appearance, but it was at her Melbourne event that a neo-Nazi group appeared adjacent to her event creating global headlines.
As her tour moved on to Canberra and Hobart larger groups of vocal protesters drowned out her attempts to stage the event which has been labeled an anti-transgender rally. Keen describes her events as an opportunity for women's voices to be heard.
The tour was abandoned after she moved on to New Zealand. At her Auckland event Keen was doused in tomato juice and surrounded by protesters, eventually being escorted away by police.
Victorian Liberal MP Moira Deeming spoke at Keen's event and in the wake of the event Pesutto moved to have her removed from the party room. Keen says the details of a dossier that Pesutto shared with his colleagues was inaccurate in its claims that she had previous associations with far-right groups.
In a previous interview with The Australian the British provocateur claimed that statements made by the Liberal leader put her life in danger.
"He literally put my life at risk. Following his comments, the protests at my Let Women Speak events were far more intimidating and aggressive. In Auckland, I was lucky to get out alive."
While Pesutto's first attempt to oust Deeming from the party room resulted in a mine-month suspension, her colleagues kicked her out of the parliamentary Liberal party completely after a second vote held several weeks later.
Keen's lawyers argue that by publicly releasing his reasoning for pushing for Deeming to be dismissed from the party, the Victorian Liberal leader defamed Keen and failed to give her ample opportunity to refute the allegations in his dossier. They allege his actions caused her and her family ""to experience vile hatred and abuse, including physical abuse, harassment and stalking and immense hurt, distress and embarrassment."
Following the event in Melbourne Keen had denied she has any links to far-right groups.
Deeming has also issued several defamation concerns notices to Pesutto indicating her intention to launch legal action in the federal court.
OIP Staff
---

You can support our work by subscribing to our Patreon
or contributing to our GoFundMe campaign.