Kelly O'Dwyer reportedly describes colleagues as 'homophobic'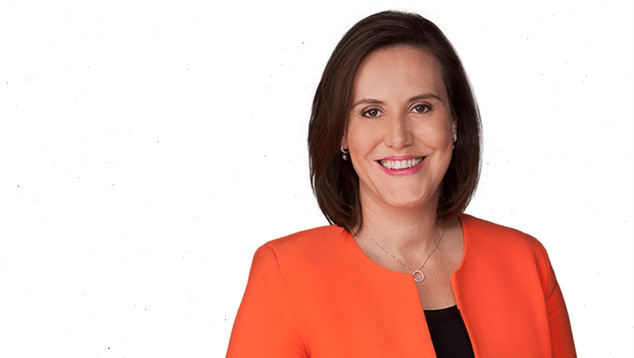 The Minister for Industrial Relations, Kelly O'Dwyer, has reportedly described some of her Liberal party colleagues as "homophobic, anti-women, climate-change deniers".
O'Dwyer reportedly told colleagues they were seen as homophobic, against women and climate change deniers at a post-mortem discussion about the disastrous Victorian election on Monday. The weekend's Victorian election saw the Andrews Labor government returned with a landslide result increasing their minority.
Federal politicians are worried that if a similar swing occurs at the next federal election not only will the government lose power, they will be left with only a handful of seats.
O'Dwyer reportedly told colleagues that they need to stop being hijacked by "ideological warriors" in the party on social issues.
The Industrial Relations Minister was not the only one speaking out against the right wing of the party. Senator Scott Ryan also told the media that people were sick of having right wing opinions shoved down their throats.
Prime Minister Scott Morrison has dismissed the reports telling reporters that O'Dwyer does not hold that view.
"That's not our view and it's also not Kelly's view that what's the Liberal party is about." the Prime Minister said. Scott Morrison went on to list the government's achievements in supporting women, improving child care funding and increasing women's participation in the workforce.
Deputy Liberal leader Josh Frydenberg said both he and Morrison were the fathers of young daughters and were therefore naturally supportive of ensuring women in Australia had every opportunity.
"I'm a proud Dad of a young daughter, Scott – Prime Minister – is the proud Dad of two young daughters. We want our party to provide the best opportunity for our daughters and it is. We are part of a party that believes in their aspiration or hope."
OIP Staff
---