Kiddy Smile shares homophobic encounter at music festival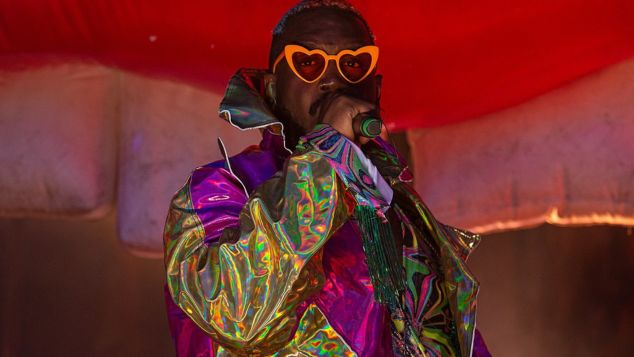 French music star Kiddy Smile has shared that he had a homophobic encounter when he was on the bill at a recent music festival in Croatia.
In an Instagram post the rapper, DJ and RuPaul's Drag Race France judge, said he thought it was insane that the incident had happened, but it went to show that homophobia still thrives around the world.
The artist said while he was attending a house music festival in Croatia a man was addressing his friend using a homophobic slur, and when he called the man out – he discovered he was another artist playing at the festival.

Kiddy Smile says the man then punched him several times, and he responded by hitting back, a move that left the man unconscious.
"I was so fucking upset I mean I was having a fab time with my friend backstage at a nice festival: a festival about house music… remember the music genre created by ostracized black queer people and I'm getting punched for being gay." Kiddy Smile said in the post.
The performer didn't name the artist who allegedly assaulted him, or the festival he was attended, but he thanked promoter Defected for their assistance. Kiddy Smile lead the GlitterWhack party at the annual Defected Croatia earlier this month.
A video shows him delivering some serious party vibes on a boat party during the festival too.
View this post on Instagram
We first fell in love with Kiddy Smile back in 2016 when he released the track Let a Bitch Know, and we gave his 2018 debut album a five-star review.  He's gone on to appear as a judge on two seasons of RuPaul's Drag Race France.
OIP Staff, image by Selbymay published via a Creative Commons license (CC-BY-SA 4.0) image has been cropped. 
---

You can support our work by subscribing to our Patreon
or contributing to our GoFundMe campaign.