Kirralie Smith predicts an outbreak of opportunistic transgender people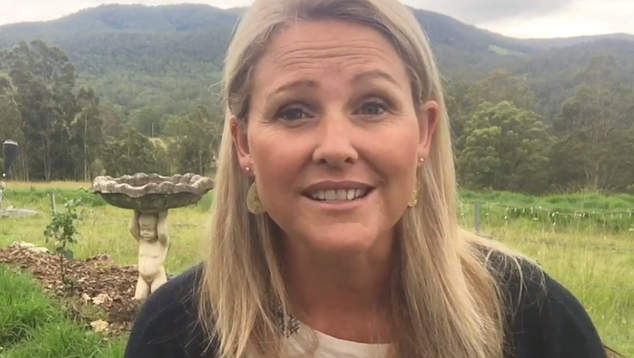 Anti-transgender rights campaigner, and Australian Conservatives senate candidate, Kirralie Smith, has delivered an over-the-top prediction of what she believes will happen if there are not strict rules around allowing people to transition gender.
The aspiring politician posted a video responding to the Labor party adopting a policy position that said it would support a review to investigate whether gender needs to be shown on official identity documents and promote identification options beyond binary male and female.
Smith recently launched a new organisation, Binary – to argue that gender can only be male or female and argue against recognition of people who identify as transgender or non-binary.
Without gender on all identity documents and lengthy processes to allow people to change their gender, Smith predicts there will be an influx of people changing gender to take advantage in the fields of sport and business.
"Removing gender from official documents will have very serious ramifications." Smith said in a video posted to her YouTube channel.
"Any average Joe-Blow-bloke who can't cut it in the men's arena of sport will be able to waltz in, unchallenged to women's sport. He can trounce all over the hard working chicks who deserve their place on the team." Smith said.
"Sex segregations in prisons will be a thing of the past, rapists will have a smorgasbord of victims to prey on." Smith declared.
The Australian Conservatives candidate said men will choose to identify as women to balance gender quotas in politics and business, and that hormonal teenagers would start opting to change gender to allow them to have sex with classmates.
"School camps will be a delight for hormonal teens, they can sleep over in each other's rooms and go in each others showers because, you know, gender doesn't matter."
Smith said allowing men to change gender and become women would see everyone's health insurance, car insurance and life insurance costs rise, before adding that science would be abandoned, and health care would be affected in multiple ways.
Smith attacked Labor leader Bill Shorten saying if he supported the policy position he would be remembered as a "misogynistic, sexist, arrogant man" who took advantage of his position to oppress both women, men and children.
Dropping in the Australian Conservatives party tagline, Smith said Shorten should "stand up for common sense".
Smith first appeared on the political scene as an anti-halal labeling campaigner. She was previously a candidate for the Australian Liberty Alliance. Her attention however has turned towards fighting against transgender rights.
OIP Staff
---