Kylie's Surprise New Songs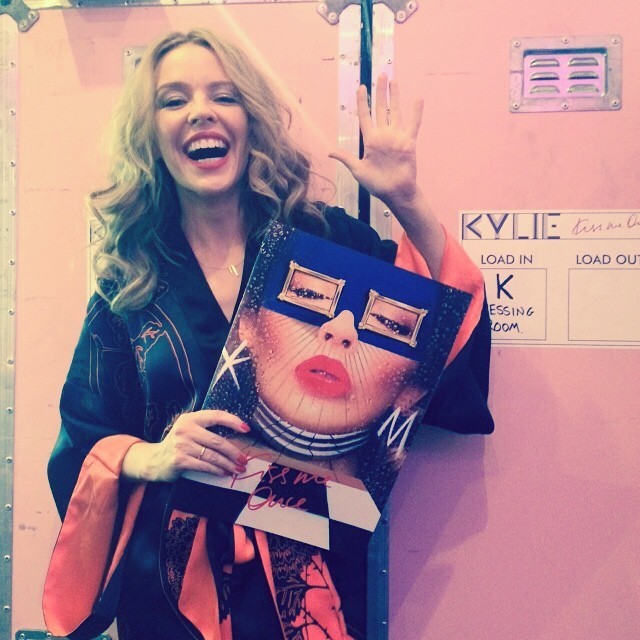 Kylie Minogue has delivered a special gift to fans – four new songs that can be downloaded for free!
Kylie's 'Kiss Me Once' World Tour kicked off in Liverpool last night and before the show she played a short film to the crowd. Created by longtime collaborator William Baker the 8min long film called 'Sleepwalker' featured three new tracks.
The songs were created in collaboration with producer Fernando Garibay who has also been behind hits for Lady Gaga and Britney Spears. A fourth song 'Chasing Ghosts' was included in the show.
Now all four tunes can be downloaded for free from Kylie's Soundcloud page.
Alongside 'Chasing Ghosts' the other new tracks are 'Glow', 'Wait' and 'break This Heartache'.
Also included in the new show was a cover of the INXS song 'Need You Tonight', with Kylie giving a nod to her former lover, Michael Hutchence. Clad in a short PVC coat and police cap the singer delivered a sultry version of the tune.
After the show Kylie posted a new photo to her Instagram account thanking fans in Liverpool for attending the first show.
Kylie's 'Kiss Me Once' tour will be at Perth Arena on March 14th 2015.