La Soiree is About to Take Off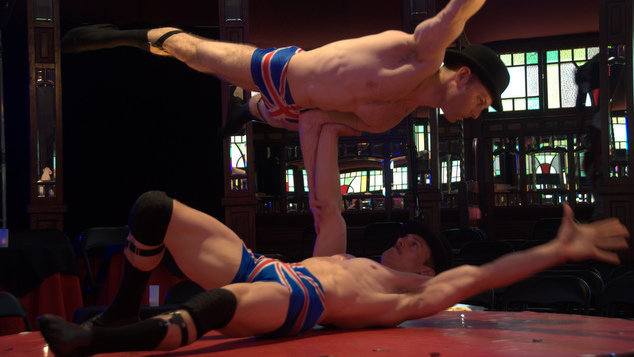 Cabaret spectacular 'La Soiree' is making its Perth debut tonight, marking ten years of successful touring around the world. Ahead of this landmark opening performance, OUTinPerth chatted to three of the artists performing in the show's eclectic line up.
Hamish McCann and Denis Lock, acrobatic performers known as The English Gents (pictured above), said that they were thrilled to escape the brutal winter of London to perform at Perth Fringe World.
"It's our first time in Perth so it's all new and exciting. We just came from the winter in London so it's a very nice change to see a blue sky and actually have direct sunlight, some vitamin D." Lock said.
The pair have been a part of the show's rotating ensemble for almost nine years, and credit creative producer Brett Haylock for the show's longevity. McCann said that although acts may come and go, the flavour of the show has remained consistent in its decade-long history.
"There's a lot that actually has stayed the same. The spirit of the show, the overall joy and the rhythm of the show has stayed the same. There are elements of the show, like performers, that come and go, but essentially I think the spirit, the joy and the pace has always stayed the same and that's Brett's signature I think."
The show has toured internationally and enjoyed successful seasons at the Sydney Opera House. Lock shared some touring wisdom he's picked up throughout the years.
"Audiences are different everywhere you go, really. Some are more rowdy than others, depends how much they drink, or in their culture I guess how it is to enjoy themselves but overall a smile's a smile, that seems to be paramount. We love a rowdy Australian audience."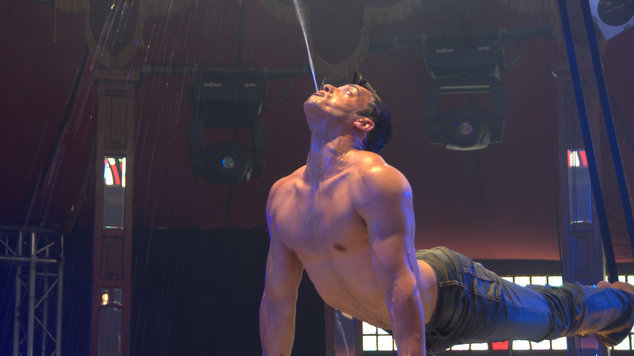 Berlin native David O'Mare, known for his acrobatic act involving a bathtub, is in Perth for the first time. "First time on the Western side so that's pretty exciting. I'm a resident, my girlfriend's from Sydney, so I've spent quite a bit of time there."
"All of Australia, people seem to be really excited. Genuinely excited too. In Europe people are a bit more saturated maybe. It's always fun to come over here.
Having been a part of the show since its humble beginnings, O'Mare has seen the show change and develop over ten years. However, it wasn't until a recent visit to London that he was able to see the show in its entirety.
"I'd seen everything in it but I'd never actually sat in the front row. There might've been a season where I'd visited for a day and sat on the side, but that was actually the first time actually sitting in the front row, with friends and a drink.
"It got me really excited for this, now again. It reminded me of why people are so excited about it. Because like I said, it's so fast paced, so you kind of don't know what hit you and I know exactly every single act, every single minute of the show. I've seen Captain Frodo and some of the acts so many times and because it's so well put together, and the changeovers are so fast paced, it's just really exciting.
The features a varied ensemble acts who O'Mare says still take him by surprise.
"Everything is a bit quirky, everything has got a bit of a twist and then of course the whole crew, we're all really good friends genuinely so that really makes it work for such a long time. I think if it didn't work backstage it just wouldn't last that long.
After ten years, the performer says the atmosphere backstage has become very familial.
"If you see our backstage we've all got a little container where we get dressed. I mean we've got outside here but if we do a winter season where we've got a little container and you can't go outside you actually have to be alright with each other being close, close and naked.
La Soiree opens tonight and runs until February 22nd and Fringe World. Tickets available from www.fringeworld.com.au